4 ASSC roundtable insights 2018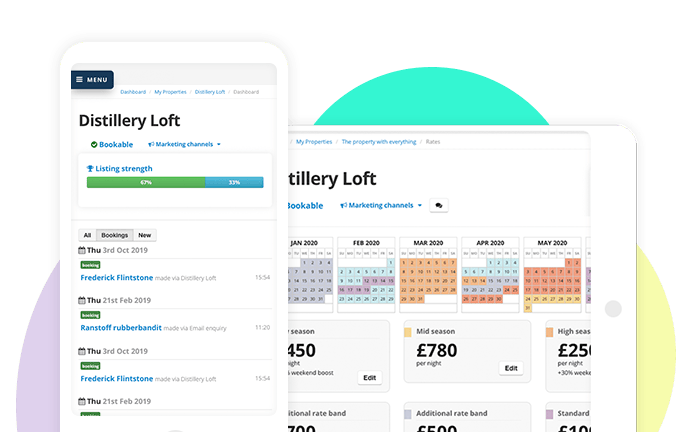 ---
Last week the ASSC National Conference was filled with essential presentations and round tables, which made for a day of learning and inspiration.
---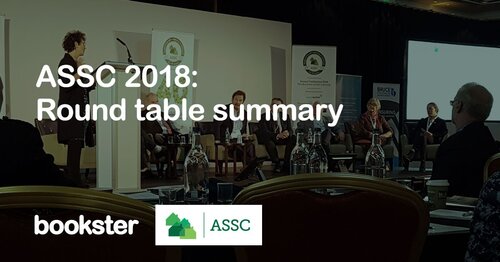 ASSC Insights: UK holiday lets changes 2018-2019
The round table panel was attended by experts bringing insights to changes in the holiday rental industry across England, Scotland, Ireland and Wales.
Chris Greenwood, Senior Tourism Insight Manager, VisitScotland
Alistair Handyside, Professional Association of Self-Caterers
Martin Sach, Chief Executive, The Holiday Home Association
Peter Downey, Chair of Irish Self-Catering Federation
John Donnelly, Chief Executive, Marketing Edinburgh Ltd
Felicity Elphick, Board Member, Wales Association of Self-Catering Operators
Fiona Campbell, Chief Executive, ASSC
Tourism tax (Bed tax)
John Donnelly "With cuts in the public sector, and the private sector not stepping up, something has to give."
Research of residents and tourists in Edinburgh (pdf) showed that Residents were 59% in support of the Tourist tax or Transient Visitor Levy (TVL), whereas 92% of Tourists had no issue.
Felicity Elphick explained how a similar scheme had been launched in an area of Wales, with a Volunteer Bed fee. This raised significant sums for the maintenance of pathways in the local area, however as this was a volunteer payment rather than imposed, it was positively received.
It was noted that Bed tax is not applied to the majority of tourists, the day-trippers, who don't stay overnight in a property. This was felt to be an injustice against the tourists who in fact were investing more by staying longer and investing more into the local area.
Legislation and licenses
Peter Downey "Last week Ireland made the decision that from June 2019, there will be new restrictions on the holiday let legislation."
The new "one host, one home" plan has been proposed in Ireland. It means that for anyone renting their own home, there will be a limit of 90 days that they can rent out the entire property and they must register with their local council. To those who rent a second property, rental activity must cease until they receive permission to use the property for tourism/short-term letting purposes. This is achieved by applying for planning permission for a change of use.
This is an ongoing challenge in Edinburgh. There are process difficulties for local holiday let businesses requesting permission from Edinburgh Council to alter their properties 'Change of Use' and receive a certificate of lawfulness. It is widely acknowledged that Edinburgh is a test case for other cities across the UK, who are watching with interest.
This issue is being followed closely by Fiona Campbell from the ASSC who is working with the council to find acceptable resolutions to the situation.
China ready?
Chris Greenwood "We are moving towards independent travellers - smaller groups, family groups. There are great opportunities to meet their needs."
There was significant discussion around the potential financial gain of attracting guests from China, as this market has changed significantly since the days of predominantly large tour groups.
Visitors from China have become more adventurous and confident to travel more independently, however, their travel needs must be understood, and met. Whilst the financial rewards is potentially great, there must be an understanding of the cultural needs of this group.
Accessible market
Martin Sach "Look at the Accessible Market"
Martin highlighted the niche group of travellers with disabilities who have very specific needs. This group experiences difficulties in finding holiday rentals that have the accessibility and features they need. Providing vacation rental properties that meets accessibility needs can attract a group of very loyal guests who are fundamentally very appreciative of being able to enjoy a holiday rental experience, tailored to their needs.
If you are interested in working with this group of guests, it is worthwhile investigating with experts in this field which facilities and access requirements are needed, as some are not obvious to those with no experience in this area.
---
Thank you to all the panel members of this ASSC round table, and all the organisers of the ASSC National Conference, we certainly found it to be insightful and educational.
Bookster has been a long-term Trade Member of the ASSC, as part of our commitment to improving the professionalism and reputation in the short-let industry.