Bookster at Click 2018
On 18 and 19 September 2018 Bookster attended the Booking.com event for holiday lets, Click 2018. This was an exciting event dedicated to holiday lettings experts, held each year in the vibrant city of Amsterdam, home to the Headquarters of Booking.com.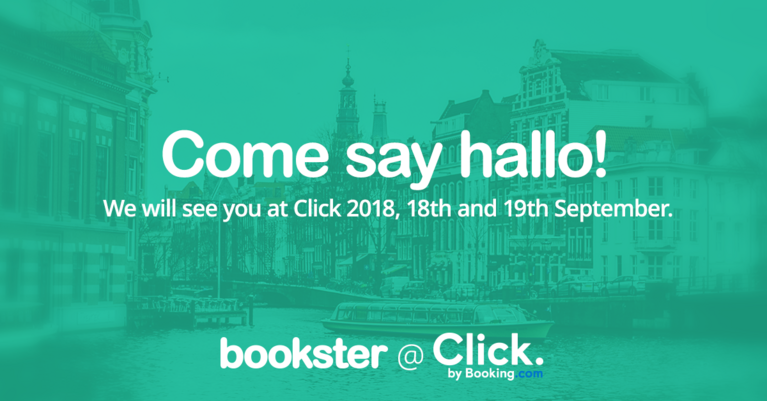 Don't miss this exciting opportunity to meet with experts from all over the industry!
Our team will be heading to meet with holiday rental experts during the two day Click 2018 conference and would be delighted to see you there! The goal of the event is to really understand the needs of the traveller and how Booking.com can work with you to achieve personalised, seamless experiences, with plenty of lively discussion and debate thrown in!
As always, Booking.com have chosen a location worthy for the occasion, in the Sugarcity Amsterdam, which was sugar factory and listed building, from the 1600s. The full two-day event will take place there, with presentations, keynote speakers, breakout sessions and plenty of opportunities for mingling with other professionals in the industry!
As Premier Partners of Booking.com since 2017, we have been invited to further discuss how Booking.com and Bookster can work closer to improve the quality and value of reservations that Bookster clients receive. Following this event, we'll organise dedicated client training to ensure that you will be fully informed of what you can do to maximise your bookings.
---
Update 26 September 2018: The Bookster team has returned from Click 2018. Read how we got on at Click 2018!
If you would like further information about future Click events, ticket and location information is detailed on the Click website. If you would like to make an appointment to see us at any event, please get in touch with our Customer Service team.