Internship at Bookster
I am currently doing a two years post level in International Trade in high school Choiseul. As part of my studies I have to do a 2 month internship abroad. So did some research and I sent emails calling many companies in Europe in particular Scotland because I have never been to this country and and it was the country that attracted me the most. It was very hard to find a company abroad likely to take me as trainee.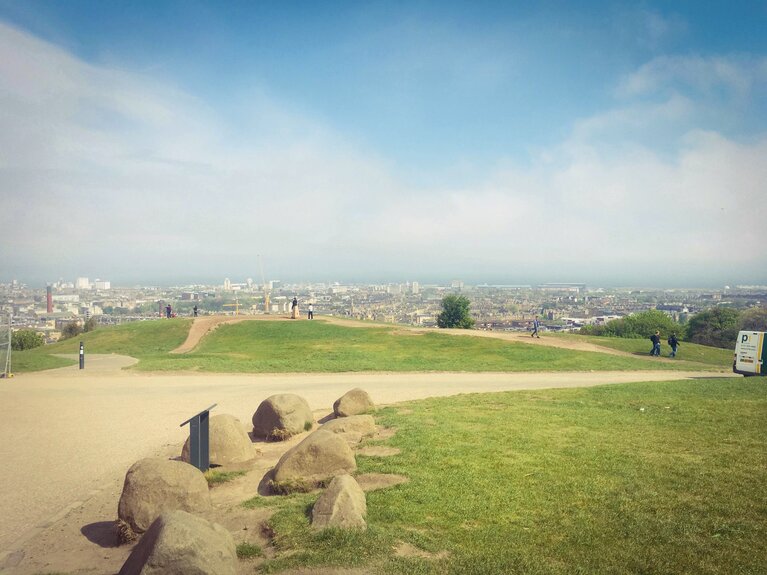 Moreover after few weeks of research Dimitri and Alicia (interns of last year) talked to me and my friend Doriane about Tribalogic and their internship in this company. So we decided to contact Robin Morris the director of Tribalogic and he answered us and accepted us in his company as interns. We were very happy and lucky to integrate to his company in the city centre of Edinburgh in Scotland.
We arrived in Edinburgh the April 30th, we are both staying in Bellevue Road it is a quiet area located a few minutes walk from the city centre. We were very lost when we arrived so we decided to ask to someone our way and I was impressed with the hospitality of people in Edinburgh.
May 1st was our first day of work, all the team of Tribalogic welcomed us and was enjoyed to meet us. Then Robin Morris explain to me that i'm going to work on Bookster. Bookster is online software that helps landlords and property manager to develop their rental business. Bookster taking payment and managing booking for their holiday rental business.
So, during my internship in Bookster my goals for these 2 months is to find new potential customers as I learnt in my first year of studies: define target, find information I need on them thanks to internet and contact them by e-mail and with social networks. I have to find small renters who don't have booking system or who want to improve their website. Bookster will help them to manage their bookings.
The first thing I noticed tribalogic was that the method of work is totally different than in France. In France people are constantly stress while the atmosphere here is much more calm and relax.
Furthermore, at the beginning of our second week Robin Morris propose to us to visit the city we spend all the day to discover the most beautiful place in Edinburgh, the architecture and monuments in this city are very wonderful. We have discovered extraordinary landscapes in particular when we went up Calton hill and we saw all of the city.