Internship at Bookster: Alicia
Hi, I am Alicia Deriano, a French student who lives in Tours (France's middle).

I am in the first of a two-year technical course specialised in international trade business and during the first year I have to do an internship abroad for 2 months. So, I searched a lot of companies who could probably take me, it was very complicated to find a company who is not in the same country, who don't speak your language… from my classroom.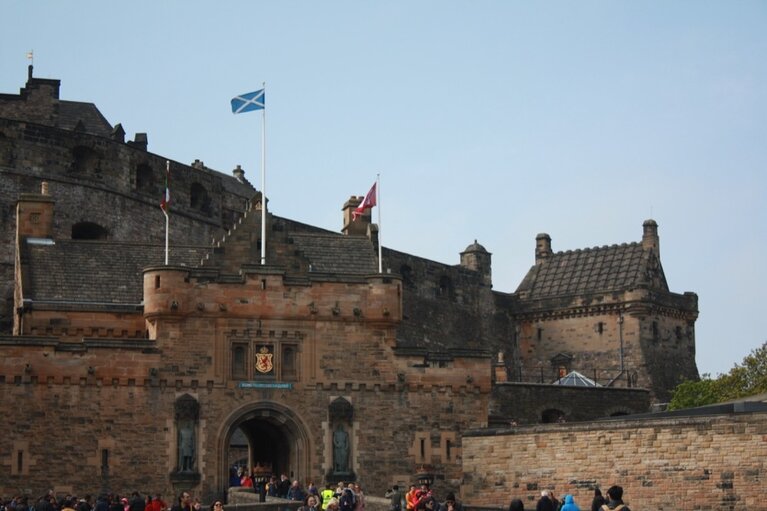 Moreover, to finish on the town, I will talk a little about the residents. My first impression is that they are very welcoming and friendly. For example, when my friend and me arrived in Edinburgh the first day, with our suitcases and bags, many people asked us if we were lost, if we needed help to find our way… (It's true that we seem a little bit lost with our map of Edinburgh !)
But, thanks to a friend, Mr Robin Morris (the director of Bookster) answered to my email and accepted my friend and me as interns in his company, located in the centre of the great town of Edinburgh, Scotland.
We are both staying in Dean Village, a very pleasant place of Edinburgh, very quiet and beautiful.
We arrived the April 29th but our first real visit of the old town was the May 1st. We did a long walk, where we saw a lot of beautiful streets, gardens and monuments.
Edinburgh's architecture is very different than the France's architecture, because of the colour of the buildings, most of them have a dark colour. But it doesn't reduce the beauty of the town! What I really like in Edinburgh too, is the large number of green places, there is a lot of nice gardens and squares so it's very pleasant to take a walk in the city. There are not as many green places in Tours, even generally in France.
I'm now here and in Bookster for 2 months, how can i help in the company? My main task is to find new potential customers, as I learnt in my first year of studies: define target, find information I need on them thanks to internet and contact them (by mail, visit, social networks or phone). I already know that I have to find small renters who don't have booking system or who want to improve their website. Bookster will help them to manage their bookings, to manage and share availability, to design their property website and grow their business. So I will try to do my best to help Bookster, and I will also enjoy my stay in Edinburgh!