Applying a long-stay discount
Written by Robin Morris
Apply a discount for guests staying at your property for longer periods.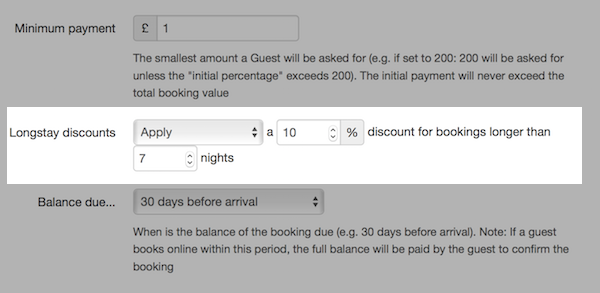 When logged into Bookster, look in your "settings" and for the "long stay discount" setting.
Bookster can apply a percentage discount for bookings over a specified number of nights.
This simple and powerful setting will apply to all your Bookster properties and encourage your guests to book for longer periods.