Press Release: For immediate release
Stripe Climate and Bookster partnership
+44 (0)131 510 6946
www.booksterhq.com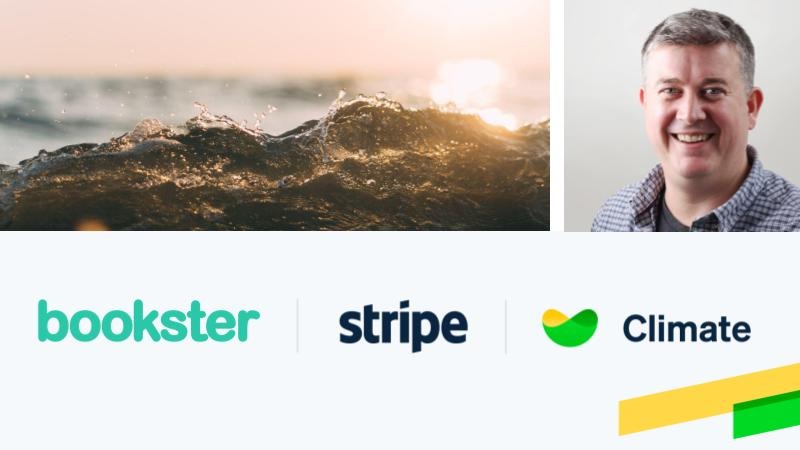 Bookster launches an innovative partnership with Stripe Climate to battle climate change.
We don't just talk change, we make it.
The climate emergency has been at the forefront of our minds for a while now. We knew we had to take action – not just for Bookster, but for our valued clients who want to make positive changes in the world. Stripe Climate gives all our clients the ability to sign up with ease, facilitating the funding of innovative projects to remove carbon from the atmosphere. We're proud to be part of this ambitious, ground-breaking plan." (Robin Morris, Director)
Bookster Takes Action to Tackle Climate Crisis with Stripe Innovation
Holiday rentals software company Bookster has just announced a new partnership aimed at tackling the climate crisis. Now, property managers who use Bookster's intuitive software can sign up to Stripe Climate – a tool that allows Bookster clients to direct a percentage of their business revenue to purchase carbon removal.
All of the funds from property managers will be channelled directly to Stripe Climate. Alongside radical emissions reductions, carbon removal has been identified as a critical factor in mitigating the impacts of climate change. This new initiative will help everyday people do their bit. Contributors to Stripe Climate can rest assured that all funded projects have been carefully selected by a panel of academic experts.
Bookster will also reduce its carbon footprint by contributing a proportion of its monthly revenue to Stripe Climate as all clients who sign up for Bookster from January 2022 will see 0.5% of their fees go towards carbon-reduction projects.
"To combat climate change, we need both radical emissions reductions and to remove carbon from the atmosphere at scale, but we're particularly far behind on the second. With Stripe Climate, tourism companies like Bookster are diverting a fraction of their revenue to support the most promising, scalable technologies to plug this gap." said Joanna Klitzke of Stripe Climate.
As well as allowing property owners to mitigate their carbon footprints, signing up for Stripe Climate could potentially boost their brand image. People who sign up for the initiative will receive a Stripe Climate Badge, which will appear on Stripe-hosted receipts, invoices, and checkouts. It can also be added to social media and marketing materials as a well-deserved badge of honour.
Editor's notes
Bookster is a SaaS platform offering property management software for holiday rentals providers (including self-catering properties). To read more about Bookster's eco-friendly initiatives, visit their post on Tourism Declares.
Discover more about Stripe Climate here: https://stripe.com/en-gb/climate
END