3 Tips to increase Direct Bookings
Key Takeaways
Put yourself in front of your guests before they are ready to book
Build relationships with your potential guests, instead of the hard sell
Getting onto social media channels, groups and forums can boost your visibility.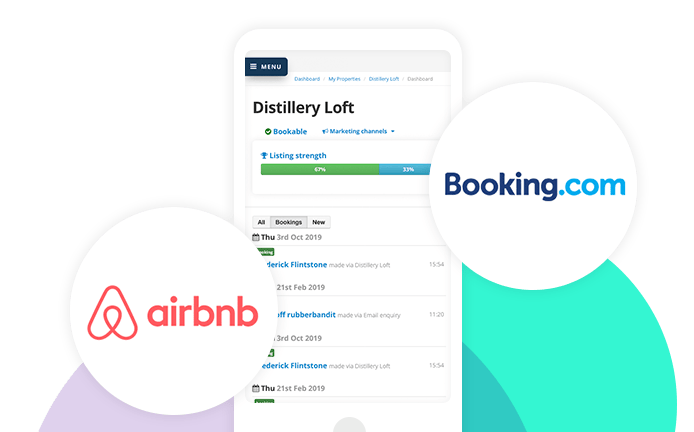 ---
We work closely with clients to help by providing guidance to attract more bookings, including increasing direct bookings.

Have a read!
---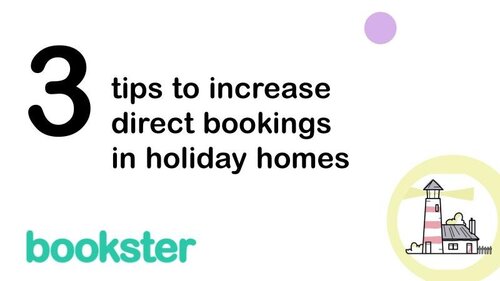 Too many property managers use social media as a selling platform, but it's more of a building relationship platform. Jo Blaylock, ACT Studios.
3 tips to increase direct bookings for self-catering properties
One great part about working in a software company is our clients.
The self-catering industry is special, in that property managers are keen to share and discuss what activities they are doing, and what's going well, or not.
This means we work closely with our clients, providing tools and strategies to help them in our 3 areas of strength: attracting bookings to holiday lets, managing guests and managing bookings.
We do this through providing tips and guidance to improve their businesses; these include increasing direct bookings, attracting different segments of the population that best suits their properties, increasing revenue during summer, or filling gaps during shoulder periods.
We gathered together 3 great tips and shared them with Damian Sheridan of the Book Direct Show, to help your holiday rental business increase direct bookings.
Tip 1. Timing is everything.
Look at when your guests are likely to be booking and get yourself in front of them just before and during that time.
During COVID we've seen big booking spikes just after a governmental update, so knowing that means you could communicate with contacts and previous guests just before that, with something warm and inviting.
Once this period of COVID passes there will be other spikes to measure. At this moment we're seeing large numbers of Christmas bookings coming, so this is a good time to be covering Christmas bookings - for 2021 and 2022!
Put yourself on social media, especially Facebook and Instagram if you use those.
A lot of guests will be using social media, so being present will help put your business in front of your mind.
Tip 2. Build don't sell.
Bookster held an event recently with Jo Blaylock of ACT Studios and she made a point that was perfect - keep social media social.
Too many property managers use social media as a selling platform, but it's more of a building relationship platform.
Work on content for your social media that is going to tell your story and how it will benefit your guests. Don't be shy, there is lots of content here that you can consider:
the story of your team
your business
your neighbourhood
your ethos
your aims for the future
your environmental policies
your relationships with your suppliers.
With this information, you will be able to build that loyal group of followers who will like, share and book with you.
Tip 3. Join social media groups
Bookster is a member of a few different types of social media groups.
Some are groups for people with holiday rentals, others are more general groups which are predominantly social groups for people to ask each other questions on a number of different topics - and there are a lot of questions asking for suggestions for holiday rentals.
So consider being part of these online communities, as it is a good way to get your properties seen by people who are actively looking.
So that's 3 tips for today that are actively working for property managers.
---
If you're looking for support to attract more direct bookings to your holiday home, then drop us a line.
We provide tools, techniques and support to help your business attract more bookings, and more revenue.
You can book a demo and we'll talk through what you need, and how we can help.