The Book Direct Show 2022
Key Takeaways
The Book Direct Show 2022 will be held in Miami Ironside, USA
Online Presentations: 3-4 Oct & Live Presentations: 18-19 Oct 2022
Experts advise how to attract direct bookings
Bookster is presenting on Marketing Plans for people who don't do marketing
Industry speakers from across the globe will come together to share top tips
The industry is changing. Follow these presentations to stay on top of changes.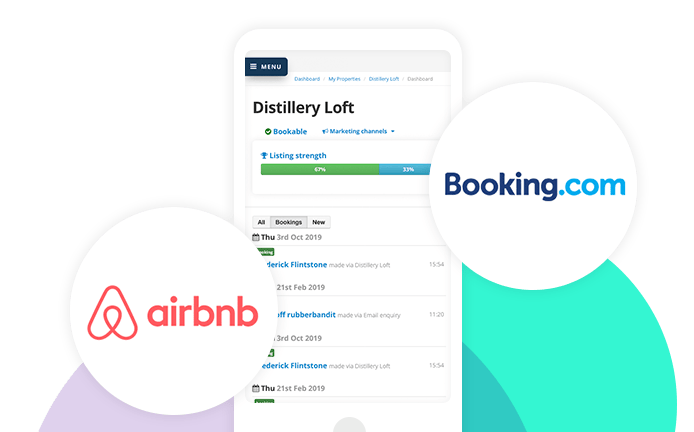 ---
There are many approaches to attracting bookings, starting with your marketing plan. Read how we're contributing to the Book Direct Show 2022.
---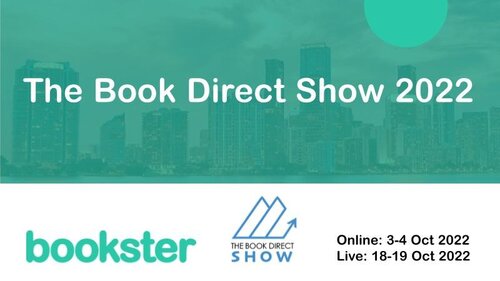 The Short Let Industry is changing. Join these expert speakers at The Book Direct Show as they cover what's changing, and how you can benefit.
Bookster at The Book Direct Show 2022
From 18th-19th October The Book Direct Show 2022 takes place in Miami, with online presentations showing from 3rd-4th October.
We are delighted to be asked to contribute to the strategy of attracting bookings to your holiday lets, specifically covering how to create a business plan.
Bookster Marketing Director, Kelly Odor creates a basic marketing plan with some fundamental questions that you should ask - and how that knowledge will give you the pillars to wrap your business around.
Takeaways
1 - There's more to marketing than personas.
2 - Marketing is the map that will help you achieve your business goals, by providing insights and techniques to your business, and the industry surrounding it.
3 - You need to understand your business and the environment around you so you know how to best market your business.
The Book Direct Show 2022 Line-Up
The line-up in 2022 is incredible, with speakers covering a range of essential and evolving topics most affecting short let managers today.
Here are just some of the guest speakers to watch out for...
Online Series
Lorraine Woodward: Accessibility and beyond.
Learn how to benefit from and capture some of the $645 billion dollars in discretionary income from the disability community.
Mark Simpson: How to turn your guests into Superfans
Mark Simpson will walk you through three relationship-building tactics that you can implement into your business very easily which will result in massive #wins and direct bookings.
Nikki Mattei: How to attract more guests by going green
Travelers are actively looking for properties that are doing their bit to save the planet. Meet this demand, and benefit from this.
and more...
Live event
Tyann Marcink: Creating Anagnorisis in Your Guest Experience
This workshop with Tyann Marcink will lay out exactly how you can create a guest experience that drives travelers to anagnorisis, the moment of critical discovery, to book directly and repeatedly with you.
Heather Bayer & Jodi Bourne: Creative Ways To Use Lead Magnets To Increase Bookings
Jodi Bourne and Heather Bayer, take you on a journey of discovery into the underworld of the lead magnet to show how you can develop a series of digital downloads that actually work to drive traffic and build your email list.
Broadening Outreach to be More Welcoming and Drive Revenue
John Stockinger, Mateo Bradford, Neely Khan, Robert Geller and Victoria O'Connell lead an engaging discussion on how to craft a welcoming marketing strategy to drive more direct bookings.
And more...
What is The Book Direct Show 2022?
This annual event brings together hoteliers, short-term rental managers and serviced accommodation providers with one goal: Generate more direct bookings.
There will be an international blend of speakers from across the industry, with European and American viewpoints and experiences.
The speakers' will cover strategies and insights on how property managers can attract more direct bookings to holiday let businesses: no sales pitches, just educational content.
---
How does Bookster support Direct Bookings?
Bookster provides tools and services for professional holiday rental managers and owners.
This includes tools to help you attract bookings through channels like Booking.com, Airbnb etc, as well as through your own website.
Over the years we have built specialist skills within the team, and are passionate about applying this to help build profitable bookings!
We focused on supporting you in your goal to attract more bookings through your own website (direct bookings).
These include:
---
How can you get involved?
The Book Direct Show 2022 is a blended online and offline event, so you could get involved from your own space.
Simply visit the Book Direct Show website, to find out more about future events.
---
The Book Direct Show 2022 is a show blending online and live presentations, with an online series running from 18th-19th October 2022, followed by the live event.
Bookster will be participating in the online presentations, covering creating a business plan for holiday rentals.