Key Takeaways
VITUR aims to create opportunities for fresh ideas and best practices
Bookster presented at VITUR 2021 on driving direct bookings to holiday lets
Attracting direct bookings is difficult, but a worthwhile process
Trust is essential in the holiday lets industry
Direct bookings are not a fad
Speak with your software companies to understand trends and new solutions.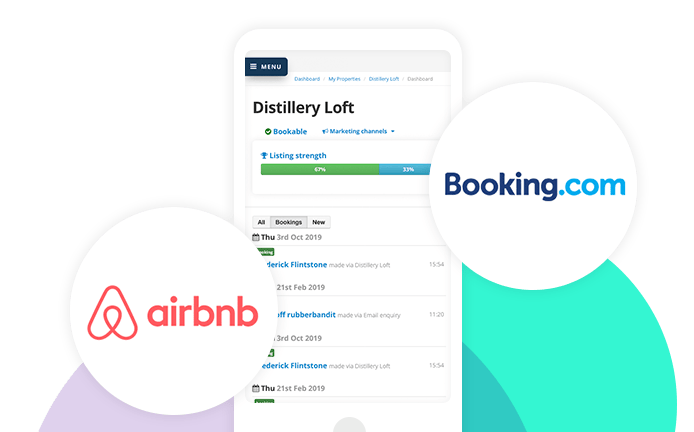 ---
We have built Bookster to help you attract bookings, through driving direct bookings to your own website. Check out our summary and notes from the event.
---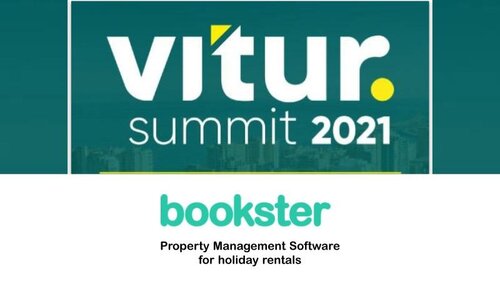 Our industry will grow faster and bigger than any other vertical.
VITUR 2021 took place on the 28th and 29th of October 2021 in Malaga, Spain.
Check out summary of the events as well as our notes below.
---
What is VITUR 2021?
VITUR 2021 is a 2-day event in its 6th year!
Their vision is to build a short-term rentals ecosystem where fresh ideas and best practices can flourish and shape the future of the sector.
VITUR has built a reputation to be an event like no other, and 2021 is shaping up to be a unique experience.
Over 2 days guests can expect to enjoy expert presentations, learn useful tips and advice, as well as have opportunities to see holiday rental technology in action.
---
Bookster at VITUR 2021
We were delighted to be invited to speak in the panel discussion on 'How Property Managers Can Compete With OTAs to Drive Direct Bookings'.
We used our expertise in Direct Booking strategies to provide property managers with actionable advice and tips on how to attract bookings to your holiday lets.
Moderator:
Speakers:
Kelly Odor (Bookster)
Louise Brace (Rental Tonic)
Kathryn Ryan (SUPERHOG).
---
The questions covered in our panel:
1. Do we really need to care about direct bookings given the might of OTAs (online travel agents) and what they spend to generate bookings to us?
Is it for everyone?
The short answer is no, there is no need to care about direct bookings.
Direct bookings are not for everyone.
Direct bookings, and all the strategies that make up direct bookings, for example, Instagram marketing, email marketing, etc, are a route to market, just like each of the channels is a route to market.
As a marketer, I believe in different routes to market; this reduces the risk to your business and opens opportunities.
The routes to market that you choose entirely depend on your business strategy, the resources available, and by resources I mean time, finance, and skills, both now and in the future.
Attracting direct bookings requires a lot of work and commitment, and this is an aspect that is under-appreciated.
Ultimately there is a reason why channels charge a commission, they put a lot of effort into attracting bookings, and they do it well.
If you want to work independently of OTAs, you will need to be willing and able to put in the time.
There are disadvantages & advantages of all routes to market, and this will help you identify what's best for your business.
2 Trust is a huge factor in why guests choose to book on global platforms over our own websites.
How can we change the trust relationship between traveller and host?
Thinking of trust in the industry, I am reminded of a holiday I took in my late teens. I arrived at a Spanish airport, grasping a piece of paper with a phone number of a lady who had properties in that town.
There was no guest vetting, no reviews, no websites, no emails, no communications.
I just called the lady, met her in a cafe and she gave me keys and wished me well.
These times are gone.
One of the issues is that the tourism industry is more troubled than some other industries with fraudsters, scammers and bad players.
Platforms have worked hard to build their brands on trust, and this has worked, to the detriment of individual property managers, whose reputations are damaged by fraudsters.
As a marketer, I always say that communication is key in building trust.
What's important is to create consistent messages across all guest touchpoints; in our industry that is on social media, on websites, on the phone, in the property, and in all emails.
It's key to understand that people respond differently to communication, so property managers should try to reflect that. Some people look at logos, and images and icons, whereas other people watch videos and read all the content.
Here are different ways to communicate trust:
content
logos
personal videos
company videos
validated reviews
association logos, like the ASSC
industry accreditation platform logos like i-PRAC.
And finally, it's important that your employees are working in line with your plans for gaining trust.
This will require communicating your values, staff training, and empowering employees.
3. The relationship between property managers and OTAs changed significantly in Spring 2020 leading to a swell of direct bookings worldwide.
Do you think direct bookings are here to stay or just a fad?
Direct bookings aren't a fad, we've been doing this for years, simply using different techniques.
In the past, and sometimes even now property managers put a sign in the window to advertise that a property was available, or use Word of mouth.
Then Travel Agents came onto the scene, followed by OTAs who revolutionised the booking process.
But throughout it all, property managers carried on taking direct bookings, this is nothing new.
What is different is that we are talking about it more, because there are so many new techniques, and as a result of some changes through COVID, there is a lot of emotion on the topic.
4 Can you give us a recommendation of a way in which PMs can realistically compete with OTAs to promote their brand and subsequently drive more bookings?
Speak with your software providers, like Bookster or any other technical providers that you partner with.
They have knowledge of techniques and trends across the industry.
They can see what is happening on a global as well as a local scale, helping them understand and giving them a different perspective to what you see.
By sharing your plans, problems and ideas, they'll be able to provide their ideas and solutions.
If they don't have solutions themselves, they'll probably already know of other software solutions out there that can help you.
Together you can grow your holiday booking business.
---
Presentations at VITUR 2021
The quality of the presentations was high, with expert speakers providing guidance, insights and advice across the whole spectrum of the industry.
The highlight quotes of event:
"People are looking for independence and safety.
It offers a home-from-home experience that you'll not get in a hotel"
Fiona Campbell, Association of Scotland's Self-Caterers
---
"And guests are willing to pay much more for bigger properties and upgrades within the property"
Tom Caton,
Chief revenue Officer AirDNA (Data partner for

Market Summary)
---
"Standardisation is incredibly important... our industry is so fragmented.
There are some great initiatives to provide solutions"
Michael Friedman, SUPERHOG
---
"We have to believe in our own story"
Carlos Villaró Lassen, General Secretaire at EHHA
---
---
"Our industry will grow faster and bigger than any other vertical"
Simon Lehman, AJL Atelier
---
More about VITUR
Visit the VITUR website for more information on future events.
Event Details
FYCMA, Malaga Trade Fairs and Congress Centre
Ortega y Gasset, 201.
29006 Málaga
---
VITUR 2021 brought together European and British holiday rental professionals to discuss recent trends and future opportunities in the holiday rental sector.