Building effective websites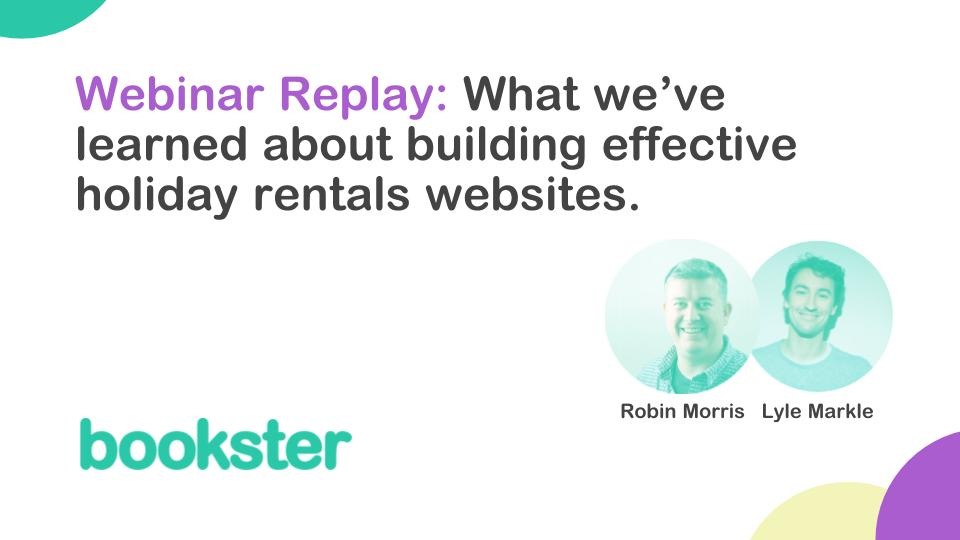 Do you design or develop websites? Watch the replay of our event especially for you, where we share our successes and failures, and talk about the essential elements of a holiday rental website.
What we've learned about building effective holiday rental websites
Do you design or develop holiday rental websites?
Then this event is for you!
Robin Morris (Bookster CEO) and Lyle Markle (Bookster Art Director) talk through their successes and failures in creating holiday rental websites.
---
Web Developer & Web Designer event
We covered:
What we have learned about creating holiday rental websites
What works and what doesn't work for us
Mistakes we see in the industry
Your views and comments.
Why cover our failures?
We believe in sharing what's gone well, as well as what's not gone so well.
Learning from our failures as well as our successes can help your business grow.
Useful links from our web developers and web designers event
Photograph tips
Tools that we use
Wordpress Connections with Bookster
Everything you need to grow your holiday rental business.
Setup a demo
Collaborate with us
We collaborate with web designers and developers from across the globe.
Want to know more about how we could work together?
Simply drop us an email and check out our web developers and web designers pages.