Press Release: For immediate release
Bookster for NHS workers
+44 (0)131 510 6946
www.booksterhq.com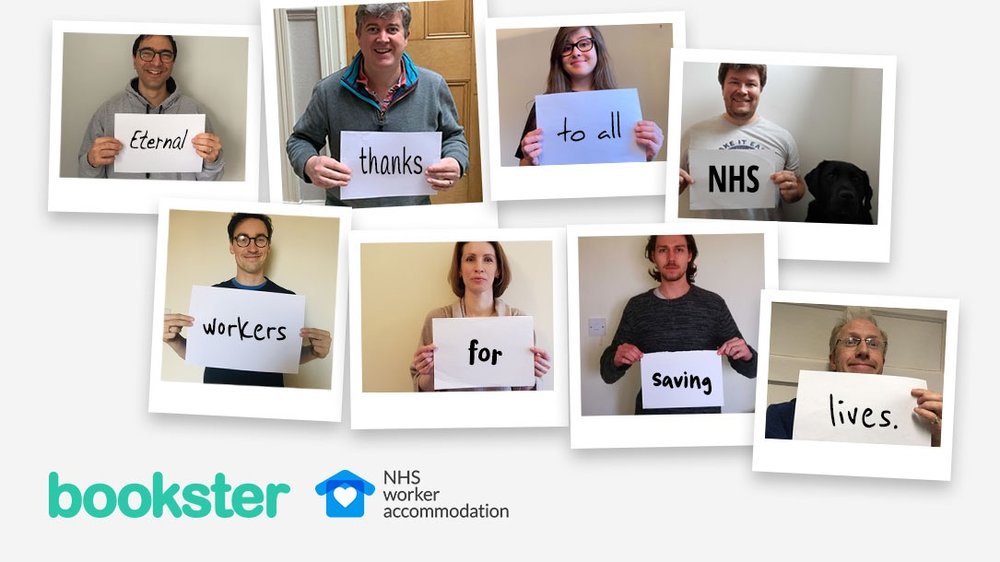 Scottish software company connects NHS workers with free accommodation during COVID-19 outbreak
Bookster, the Edinburgh-based holiday let software company has launched a new initiative! It supports NHS workers need for accommodation away from their families to protect their lives.
We have a responsibility to support our incredible NHS staff, who are putting their lives on the line for us. Many urgently need a place to call home while they look after our COVID-19 sick
Bookster, the Holiday Lettings Software company has responded to the need of frontline NHS workers for urgent accommodation. Many cannot stay in their homes due to the risk of infecting their families with COVID-19.
First Minister of Scotland, Nicola Sturgeon said ​that Self-Catering Accommodation should " ... make yourselves available to help essential workers and support essential services​".
In response, Bookster built the website '​NHS worker accommodation​', and is appealing to property managers across the UK to add their properties, supporting NHS employees during the pandemic.
Managing Director, Robin Morris said "​We have a responsibility to support our incredible NHS staff, who are putting their lives on the line for us. Many urgently need a place to call home while they look after our COVID-19 sick, and through the generosity of our self catering community, we can support them.​ "
"​Self-catering properties are a perfect fit for NHS employees - they are self-contained units that allow tired NHS staff to relax in a home from home after saving lives. We are grateful to work in an industry where we can help at this critical moment."​
If you have a self catering property and wish to offer it for free to NHS employees needing to be away from their homes, contact press@booksterhq.com​ or visit covid19.booksterhq.com
END