Case Study: Lighthouse Keeper's Cottage
Key Takeaways
Ben owns a Lighthouse Keeper's Cottage in Caithness, Scotland
The cottage is on the famous North Coast 500 route, with stunning views
She has worked with Bookster since she launched the cottage in 2018
Ben has her own website, and uses Bookster to take bookings
She also uses the Channel Manager to attract guests, with Airbnb + Booking.com
Ben celebrated an upgrade for Green Tourism to Gold this spring.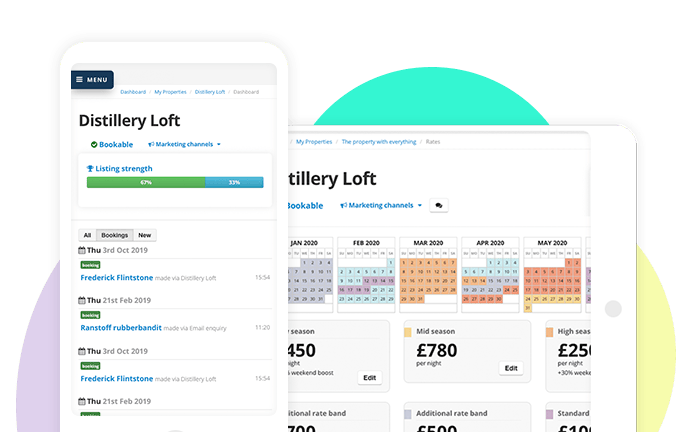 ---
We talked with Ben about how she got started, and her experiences of working with Bookster, managing the bookings for her stunning lighthouse keeper's cottage in Noss Head, Caithness, Scotland.
---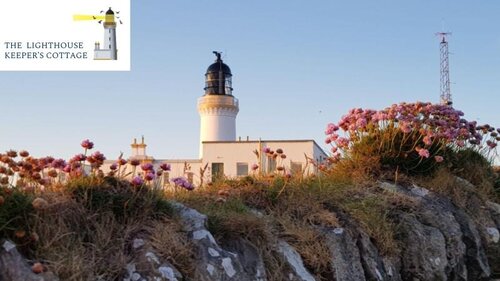 Bookster's tech support team are the best I have ever come across.
Case Study: Lighthouse Keeper's Cottage
Ben owns Lighthouse Keeper's Cottage, a unique holiday home in Noss Head, Caithness, Scotland.
She uses Bookster to attract bookings, manage her guests needs and manage her bookings, using Bookster Property Management System.
Can you give me a brief introduction to your business?
The Lighthouse Keeper's Cottage opened in 2018, and is an award-winning holiday cottage in the far North of Scotland, on the famous North Coast 500 route.
It was previously the home of the Principal Lighthouse Keeper and his family at Noss Head, and sleeps six people in three bedrooms.
Our guests are mainly couples and families from the UK and overseas.
And what makes you different?
I want guests to love staying here and exploring Caithness rather than rushing past on the NC500.
During the refurbishment, I imagined families laughing around the table, drinking wine, eating meals they'd cooked, and playing games.
My team and I work hard to make it easy for guests to have those memories.
Meaningful memories come through connection, and I have created a library of books about lighthouses and about the area.
Guests love it that my pictures, lampshades and even my cushions are mainly by local artists, showing wildlife and buildings on the headland.
How long have you worked with Bookster?
I have worked with Bookster since I launched the cottage in 2018.
What did you need when you were getting started?
I spent a lot of time in the summer of 2018 trying to understand what each booking platform offered – a surprisingly difficult task, since they all say they do everything!
I was happy to pay for a professional service, and I needed one which would manage my calendar, integrate with the online travel agents like Airbnb and Booking.com, handle payments and refunds, and which I could plug into my website.
I chose Bookster because they did everything I needed, were also based in Scotland, and were friendly and professional.
What features of our product have helped your business?
Bookster handles the process end to end: the guest is on the Bookster part of our own website when they check availability and book and pay for their stay.
Bookster handles the emails, payments and refunds.
My job is to attract guests to my website, and of course to make sure they have a wonderful time here!
What have you been most impressed with?
Bookster's tech support team are the best I have ever come across.
They are endlessly patient and provide full answers to my questions.
They even worked directly with the tech team from one of the online travel agents to fix an issue – this is unheard of, but it sorted the problem and saved me from becoming a stressed-out piggy in the middle!
I thought I had to move to another platform after lockdown because we implemented a 3 day changeover for safety's sake, with check-ins on Mondays and check-outs on Fridays.
I found a platform that could do it, but my experience with their sales and tech support teams did not bode well, and I was thrilled when Bookster implemented the change I needed and I could stay with them.
So what's next for you and your business?
I am always making improvements and was thrilled to have our Silver Award for Green Tourism upgrade to Gold this spring.
Business is tougher this year, so I am working on getting the word out with a focus on marketing, improving my website, and maybe getting some press coverage too.
---
Ben chose to work with Bookster Property Management Software to manage bookings for her growing business providing a unique holiday home in Noss Head, Caithness, Scotland.
Book your next trip directly on the Lighthouse Keeper's Cottage website and check out her photos and stories on the Facebook page , Instagram and Pinterest :)