A guide to using google search console.
Key Takeaways
Google Search Console can help you attract direct bookings
Google Search Console is for anyone with a holiday rental website
Set it up by signing into Google Search Console with your Google Account
Google Search Console contains reports to help your business.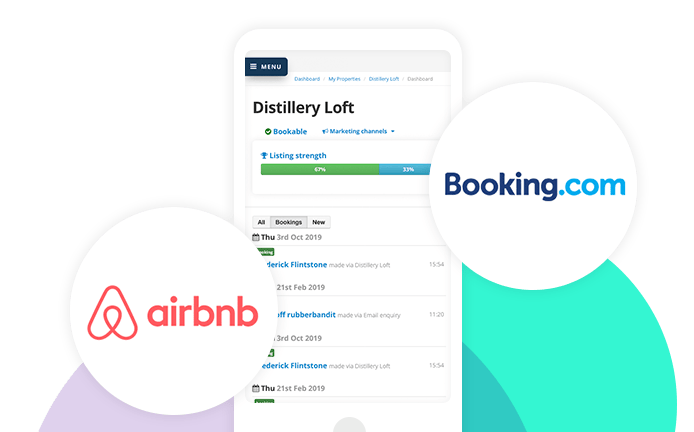 ---
At Bookster we provide strategies to attract more guests and using the Google Search Console Is a great way to achieve these goals.

Have a look!
---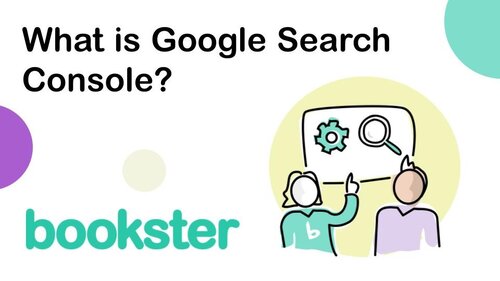 The Google Search Console is for anyone with a holiday rental website
What is Google Search Console?
Google Search Console is a free-to-use tool, provided by Google, that helps you oversee, maintain and troubleshoot a website in Google Search results.
The tool allows you to understand and improve visibility in Google search results, which will help attract bookings to your holiday lets.
We will cover:
Who should use this tool.
How to set up the Google Search Console for your website.
Google Search Console sections.
---
1. Who should use the Google Search Console?
The Google Search Console is for anyone with a holiday rental website.
This includes:
Property Managers
SEO Specialists / Marketers
Website Administrators
Web Developers
Property Managers
If you are a Property Manager with holiday rentals and you outsource your website management, you will probably not use the Google Search Console but should be aware of it.
Familiarise yourself with the basics of optimising your website and know what features are available in Google Search.
If you are a Property Manager and you don't outsource your website management, you will need to understand the details of how the Search Console can benefit your company, and how to set it up.
SEO / Marketing Specialists for holiday lets
Search Engine Optimisation (SEO) or Marketing Specialists will find the Google Search Console useful to:
Monitor website traffic (reviewing and analysing website traffic for the purpose of investigating the website's user traffic and its overall performance),
Undertake online monitoring (optimising website visibility),
Optimise your ranking, and
Make informed decisions about the appearance of your site's search results.
Website Administrators for holiday lets
As a Website Administrator, you want to ensure your website is working as intended, right?
Google Search Console is great for this as it allows you to monitor and in some cases resolve server errors, page loading problems, and security issues like hacking and malware.
It is important to check that changes you make to your website work smoothly in respect to performance in Google Search.
Web Developers for rental properties
As a Web Developer, the Google Search Console will help monitor and resolve common issues with markup, such as errors in structured data.
It is an essential tool for any Web Developer specialising in short let properties.
---
2. Set up Google Search Console for your Bookster Custom website.
So how do you set up Google Search Console?
It's simple!
In just 3 easy steps you will be up and running in no time.
1. Sign in to Google Search Console with your Google account:
Go to add a new Website and enter your website's URL into the URL prefix.
You will want to download the HTML file that Google will have given you.
Copy the name of the file and head to your Bookster account.
2. Once inside your Bookster dashboard, head to 'My Website' / Advanced / Security.
3. Enter the name of the HTML file downloaded from Google into the 'Site authentication codes', click on Save and you're done!
Contact us at Bookster if you need a hand.
---
3. Sections within Google Search Console.
We will cover a few of the main sections that can help you on your way in your Google Search Console journey!
These sections are:
The Performance Report
The Page Experience Report
Index Coverage Report
Core Web Vitals Report
Mobile Usability Report
We will also explain how each report can help your business and how to make these changes.
The Performance Report
The Performance Report shows the important metrics about how well your short let website is performing within Google search results.
The Performance Report displays the total number of clicks, total impressions, the average click-through rate and the average position.
Total clicks: how many times a potential guest has clicked through to your website.
Total impressions: how many times a potential guest has seen a link to your site in the search results.
Average click-through rate: the percentage of impressions that have resulted in a click.
Average position: the position in search results for your site, using the highest position for your site whenever it has appeared in search results.
---
How do you use this to benefit your short let business?
Holiday rental managers and owners will find it helpful to see how many potential guests are accessing your site, compared with how many people saw your link, but chose not to click on it.
Action: This can guide your decisions on changing the wording that is seen in Google search results. Check how many bookings you receive and how many visitors you have.
Action: This can help you decide how you describe and display the photos of your properties. You'll see where your visitors are from and what pages are most popular for them.
Action: This will help you create ideas of the pages that are working well for your business and help you determine which need editing. You will also compare your performance on Google with your competitors!
Action: This will give you an idea of what you need to improve to rank better.
If you need support with changing your website content, drop us a line.
We offer SEO services for holiday rentals that can help you!
Our team has the SEO expertise to find the right wording for your website, create new pages to attract your optimum guests, and support you in improving the success of your website.
The Page Experience Report
The Page Experience Report provides you with a summary of the overall user experience of potential guests to your site.
Action: Evaluate if any of your pages on your website need improvements to attract more guests.
Google evaluates this information by page experience metrics for individual URLs on your website.
The good URLs state the core web vitals (URLs with the condition, Poor or Need improvement) and the mobile usability to determine the percentage of good URLs.
It gives you a percentage of URLs with a good page experience.
Action: Use this information to go back to your web development team and state the percentage of pages that work well. They can then see how to improve this number.
If your page experience metrics are low, you have the option of making improvements to the website you have or creating a new website.
Website development in the holiday rental industry has dramatically improved over the years, creating a significantly better visitor experience.
There's a good chance that if your website is 5 years old or more, then there are significant changes that could and should be made to make a big difference in your bookings.
If you'd like to speak to our design team about our template and custom websites, simply drop us a line. We have a team of experts here to talk you through the options for you, with no pressure to buy.
The Index Coverage Report
The Index Coverage Report shows the Google indexing status of all URLs that Google knows about in your property.
The top-level summary page shows the results for all URLs in your property (grouped by status; an error, warning, or valid) and specific reasons for that status (such as Submitted URL not found (error 404).
The Coverage Report will help your business identify the errors that need correcting with the website and can make changes accordingly.
Also gives the valid and excluded pages for your site to help see the pages that work too.
Action: Find out if you have pages that are broken that need to be fixed.
Core Web Vitals Report
The Core Web Vitals Report shows URL performance grouped by status, metric type, and URL group (groups of similar web pages).
It's important to ensure your website doesn't have any broken links as this could lead to many guests being turned off your business if your website isn't fully functional.
You may also go down in the rankings on the search engines as your website is not working correctly.
It's even broken up into desktop URLs and mobile URLs to help with both devices.
Action: Identify any broken links you may have on your site and can quickly identify / rectify them.
Mobile Usability Report
The Mobile Usability Report shows which pages have usability problems on mobile devices.
It's important as a holiday rental business to ensure your website works on both desktop and mobile as most people don't just use desktops these days.
Ensuring your site is mobile-friendly is key to rise in the search engine rankings (and be seen!) and not losing out on bookings.
It will give you an insight into various usability issues such as text is too small to read or clickable elements too close together.
It will also give a brief overview of which pages have usability issues and which pages are valid and okay for usability.
It's a great report to help your business optimise your guests' mobile experience as well.
It's said that 50.88% of online users are using mobile devices so you want to make the best experience possible.
Bookster websites are designed to optimise the guest experience on both mobile and desktop.
If you need support with your website, simply drop us a line.
---
Now you are an expert with google search console try having a look at some of our other guides to help your business.