View the Rates Guide to plan your rates
Key Takeaways
Bookster has integrated a Rates Guide, using AirDNA data, into Max packages
Smart Rates analyses the market
Smart Rates provides personalised daily dynamic pricing suggestions
Max clients can add Smart Rates from 'Rates' in Bookster
Smart Rates identifies increased or lower demand for your properties
Smart Rates allow you to maximise your income.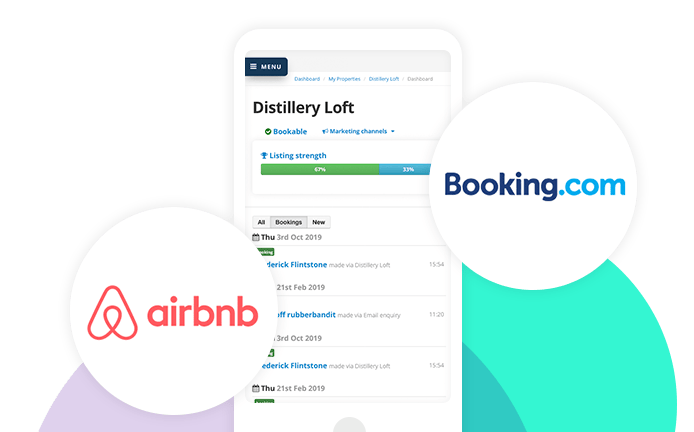 ---
Smart Rates by AirDNA helps you attract guests by optimising your rates and services from right within your Bookster software. No need to log into 3rd party systems!

We've added Smart Rates to help you attract bookings with ease.

Learn how to spot the best opportunities to earn higher revenue for your business.
---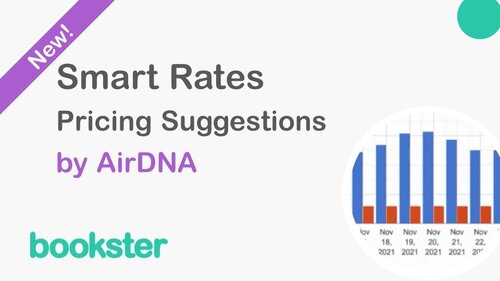 ... boost revenue, maximise occupancy or simply improve your pricing strategy ...
For you in Bookster. Smart Rates by AirDNA.
Are you looking to boost revenue, maximise occupancy or simply improve your pricing strategy?
Bookster has integrated the groundbreaking AirDNA pricing tool, Smart Rates, into all Max packages.
Smart Rates analyses the market demand in real-time and provides personalised dynamic pricing suggestions for each date, up to a year in the future.
This development has been made possible thanks to our partner, and leading vacation rental data and analytics company, AirDNA.
Turn on Smart Rates in Bookster
If you'd like to add Smart Rates to your property listings in Bookster, simply switch on within your Rates section.
Smart Rates is available in standard-priced Max packages.
AirDNA will evaluate your prices on Airbnb, so you must have an Airbnb profile for the properties.
Where are dynamic prices from?
AirDNA analyses over 10 million vacation rentals on Airbnb and Vrbo, as well as data from their property management software partners.
How personal are Smart Rates?
Smart Rates are based upon the data of your holiday rental property, which is stored on Airbnb.
What can you learn from Smart Rates?
Compare the Smart Rate daily recommendations to your daily rates
Identify events that are causing rises in rates
Identify pricing trends that are causing rises or dips in the market daily rates, such as seasonality and weekends
Identify pricing recommendations based upon your business strategy to maximise occupancy, earn maximum revenue, or the moderate strategy in between.
How far ahead are Smart Rates?
The pricing analysis provides pricing data for a year in the future, allowing you to plan your holiday home rates for the year ahead.
How to adjust your price strategy
Adjust how aggressively or conservatively you want your pricing strategy within Settings.
Choose your price parameters, with minimum and maximum acceptable daily rates.
Control your pricing strategy: a High Average Daily Rate, a Balanced rate, or High Occupancy Rates.
Bookster holiday rental software and AirDNA
Bookster holiday rental software has partnered with AirDNA since 2019, providing an exchange of data that permits Smart Rates and Market Summary.
Watch the replay of Bookster and AirDNA discussing How to take action using market data.
It's thanks to partnerships with professional companies like AirDNA, that Bookster can provide world-class technical solutions for you.
You can read more about Bookster partnerships and the Developments we have made together.
At Bookster we focus on three core strategies: