How to write Short Term Rentals Terms and Conditions
Key Takeaways
It is essential to protect your short let business with Terms and Conditions
Here are 10 points to consider including:
Cancellation Policy, What is permitted in the property
Property Capacity, Payment collection, Damage Deposit details
Property care, House Rules, Emergency access
Check-in and Check-out details, Travel Insurance requirements.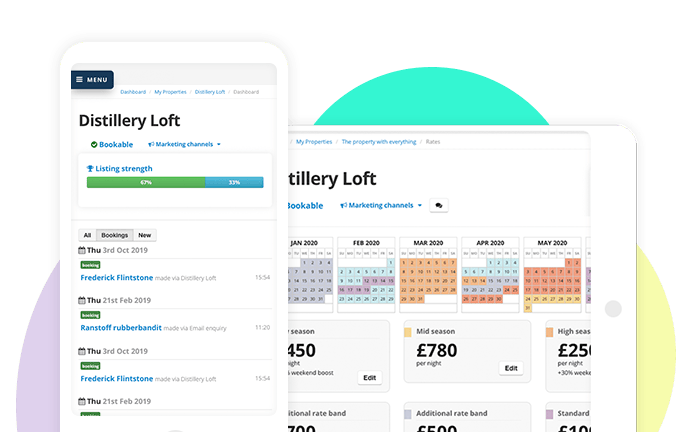 ---
Your Terms and Conditions (when someone books directly with you) form part of the contract that they Guest is agreeing to when they book with you.

Not sure what to include in your Short Term Lets?

We offer 10 points to review with your legal representative.
---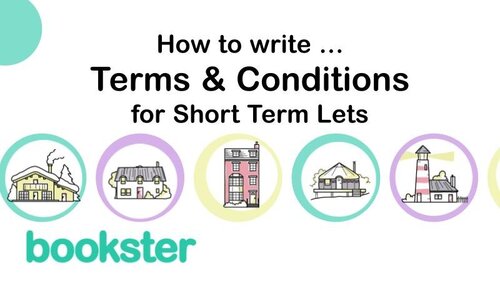 It's important to protect your business, your property and your guests
How to write Short Term Lets Terms and Conditions
It's important to protect your business, your property and your guests when you have short term lets.
One protection is to set out clear Guest Terms and Conditions (Ts & Cs).
How can Bookster help?
Bookster is a property management software here to help you with three important aspects of running your short term rental business:
In Bookster, you can define Terms and Conditions across all your properties, and also individual Terms and Conditions for each property, if required.
What Should I include in my Terms and Conditions?
A common question from our clients, is "What should I write in my Terms and Conditions?"
We cannot provide specific wording as this will depend on your property, business and location.
However we have noted down some points that you should consider including in your Short Let Terms and Conditions.
---
IMPORTANT: Professional legal advice should be sought to verify that your rental agreement is lawful and fair before using.
---
1. Cancellation Policy
How far in advance can a Guest cancel
Is there a penalty for cancelling
What happens if You have to cancel
2. What kind of use is permitted in the property
Hen or Stag parties
Other parties
Subletting
3. Property Capacity
Additional Guests
Visitors
4. Payment collection
The Schedule of payments expected

Initial payment
Remaining balance

Additional fees (Cleaning, pets, cot provision, welcome basket, etc)
Value, Collection and return of a Damage Deposit
Circumstances when a Damage Deposit is not returned
When the Guest should expect to get their Damage Deposit back
Procedure when there is a:

small amount of damage
large amount of damage
6. Property care
Inventory
Keys, SmartLocks and Access
Reporting issues / damage
Neighbours - being considerate
Amenities - how to look after various
7. House rules
Pets
Children
Noise levels
Smoking
Pool / Hot-tub usage
BBQ usage
Parking
Illegal activities
8. Access
The Guest's obligation to provide access to:
a Property Manager
Trades People such as a Plumber or Electrician for emergency repairs
9. Arrival and departure details
Anything that is required to be done upon entering the property (e.g. switching heating on)
Are the Guests expected to clean the property, put their linen somewhere etc.?
Any penalties for for late Check-in or Check-out
10. Insurance
You can recommend that your Guests have travel insurance to protect them in the even there is a some damage while they are using the property.
---
Short Term Lets Terms and Conditions are there to protect your business.
Speak with your legal representative to ensure you have included what's needed to take care of your short term lets.