Airbnb Guest Reviews in Bookster
Key Takeaways
Write and read Airbnb Guest Reviews in your Bookster account
Log into your Airbnb bookings after departure to read and write reviews
Write guest reviews within 14 days of the departure date
If your guest also leaves a review within 14 days, view both reviews in Bookster
Reviews are posted after a) 14 days or b) both parties have left a review
After 14 days the opportunity to leave a review will expire.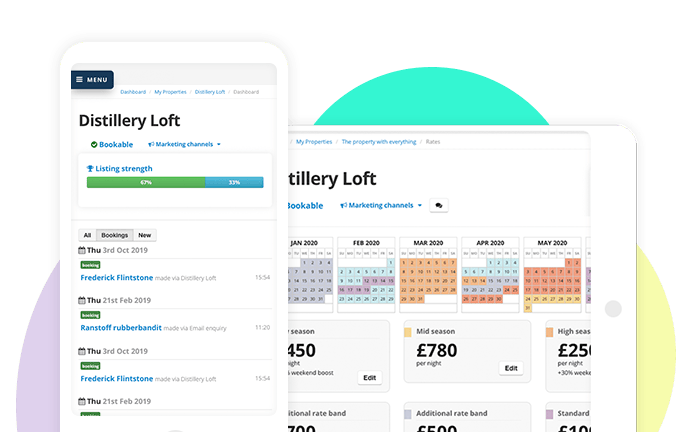 ---
Airbnb Guest Reviews allows you to write and view guest reviews in your Bookster account.
---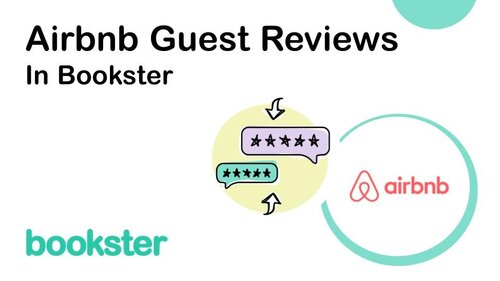 Using Airbnb Guest Reviews in all Bookster packages will save you time when leaving your reviews.
We have implemented Airbnb Guest Reviews directly in your Bookster Account to help you manage your guests.
It's part of our commitment to helping you in 3 core areas: Attract bookings to your holiday lets, Manage bookings and Manage guests.
We've focused on two new developments for Airbnb guests, Guest Reviews and Guest Messages.
For you in Bookster. Airbnb Guest Reviews.
Are you wanting to save time logging in to multiple systems to respond to guests?
Bookster has integrated the Airbnb Guest Reviews in all Bookster packages.
Build trust with Airbnb Guest Reviews
Guest reviews help you build up guest trust in you and your company. Future guests can use reviews in 2 ways.
Future guests see what your previous guests say about your property and services.
Guests build up an impression of you from your replies.
Be seen by more guests in Airbnb
Airbnb values and rewards property managers who leave guest reviews!
This can have a positive effect on the position of your properties in Airbnb - and ultimately affect how many potential guests see your properties.
---
Airbnb Guest Reviews will help you build guest trust, attract more bookings and boost your position in the Airbnb listings.
Guest Reviews are just one way we help you manage your guests.
We focus on building support and tools to help you with 3 problem areas:
Frequently Asked Questions
Can I use Airbnb Guest Reviews?

All clients can now use the Airbnb Guest Review tool.

Where are my Airbnb Guest Reviews?

Leave Airbnb Guest Reviews in your guest booking after departure.

How will I receive a notification that the guest has left a review?

Airbnb will send you a notification of a guest review.

When can reviews be added?

The guest review option will display on any departed Airbnb booking up to 14 days after departure.

Why can I not leave reviews after 14 days?

Airbnb rules restrict reviews to be within 2 weeks of departure.

When can I see the guests review?

When both reviews are complete or 14 days have passed, reviews will be published on Airbnb's website (and visible within Bookster too).

Can I respond to a review?

Both Property Managers and the guest can then (publicly) respond to the reviews within 30 days.