COVID19 Cleaning buffer to disinfect vacation rental homes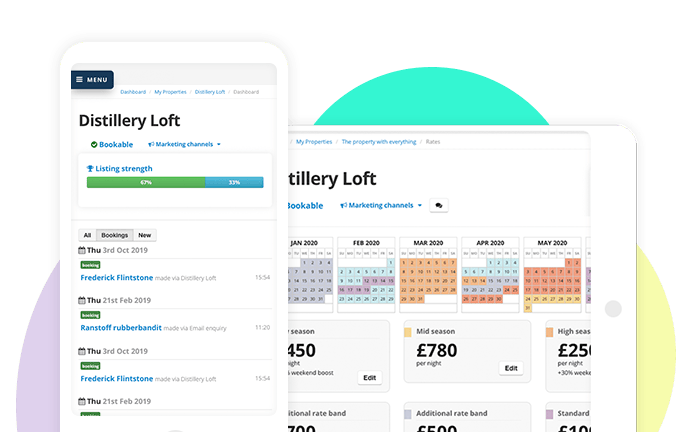 ---
The latest in developments in response to client requests for a Cleaning buffer between guest stays. Check out why and how to use this feature.
---
As part of our commitment to support our clients with important developments, we have launched the Cleaning buffer, also known as a Booking buffer.
What is a COVID19 Cleaning buffer?
The Cleaning buffer allows property managers to apply either a 1- or 2-day block before and after a booking.
This will prevent other guests from making a booking within a pre-defined period before or after another booking.
Why use a Cleaning buffer?
Property managers are looking at extending the time between departure and arrival of the following guests in vacation rental properties.
This is in response to the demands of the market to ensure that guests feel safe in their holiday home or cottage.
1. Extra time to clean
This extra cleaning window allows for a more thorough clean and disinfection of the rental property.
The guidance from many governments and property associations recommend a lengthy cleaning and disinfection regime to cover all areas of the property and its contents.
This includes particular attention paid to high-touch, hard nonporous items, such as the remote controls, door handles.
This will have an effect on the length of time it takes your cleaners to turn over a property.
2. Airborne particles
There is evidence which states that COVID-19 Aerosols (infectious viral particles) in the air can take up to 3 hours to settle on surfaces.
If this is a concern for you, then adding a buffer will give time for the Aerosols to land, which can then be disinfected by cleaners.
3. Attract more guests
You may attract a greater number of health-conscious guests by demonstrating that you are committed to disinfecting your rental properties.
Using a buffer, and communicating it is just one way to demonstrate your commitment to the health of your guests.
This is particularly important as some property managers may now only receive guests from the domestic market.
---
Where to find the Cleaning buffer
The cleaning buffer is within the Settings of Bookster.
Switching this on will add a block to either side of your bookings for all your properties.
If you have any questions about this feature or any other aspect of Bookster, please do not hesitate to get in touch.