Holiday Rentals Accounting Data Export
Export bookings data to your Accountant and Xero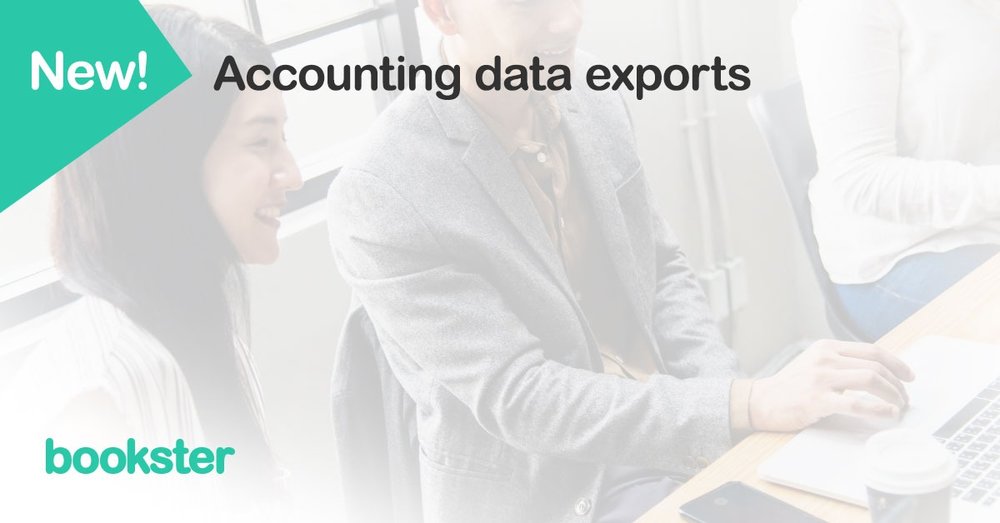 Keeping your Accountant informed with records of your bookings data is key for any holiday rental business.
What are Holiday Rentals Accounting Data Exports?
Accounting Data Exports are the business figures that you provide to your Accountant or import into your Accounting software.
These are needed to keep your month-end and year-end business accounts correct, and identify what taxes are to be paid for your holiday rentals.
Should I export my financial data to my Accountant?
Whether you choose to work with an Accounting firm or manage your Accounts yourself through an Accounting software like Xero or Quickbooks depends on the size of your company and your management needs.
Either way, the data you provide must be accurate.
It must also be in a format to allow your Accountant, or your Accounting software to quickly extract the data required for managing your business accounts.
---
Download financial records for your Accountant
Bookster provide a downloadable export of holiday rentals business bookings information, using the finalised figures from the Owner Statements tool.
This is included as standard within the Agency package, however can be added for clients with fewer properties who wish to benefit from this feature.
This export:
Exports all booking data required for Accountants
Adds totals and values of the extras
Creates new columns with the value of each Extra
Creates a new column called 'Line type' with the categories of charges eg, Concierge, Linen
Differentiates between Agent billed (eg, a Private chef arranged by the Agency and the Agency retains the amount paid) and Owner charges (eg, A repair to the plumbing).
The export format will be to an excel spreadsheet.
This export data can be manipulated before importing into any Accounting software, to ensure that the data fields which are important to the holiday rental company are included.
As this is a downloadable export, it can be used with any Accounting software, including Xero and Quickbooks.
---
This development has been created in response to customer feedback and will continue to be developed with new features.
Other recent updates which have been made in response to the Customer Questionnaire 2018 include:
If you have any questions about the Bookster holiday rental property management software, or would like to discuss how you'll benefit from working with us, please don't hesitate to get in touch.
We'll be presenting our new features at our upcoming events, contact us to make an appointment, or simply drop in and say hi:
Everything you need to grow your holiday rental business.
Setup a demo