Case Study: CS Holiday Lets
Key Takeaways
Sarah and Clive manage 60+ properties in Selsey, Pagham and North Cornwall
CS Holiday Lets have worked with Bookster since 2019
They needed a PMS software to help manage their growing inventory of homes
They created their template website with Bookster and added extra features
Sarah and Clive have reduced workloads with Bookster secure Owner logins
CS Holiday Lets have grown their business using Bookster.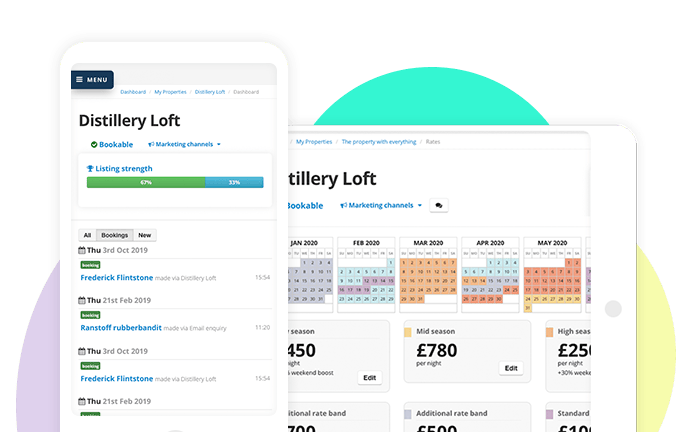 ---
We talked with Sarah and Clive about how they got started, and their experiences of working with Bookster, managing the bookings for their holiday homes in Selsey, Pagham and North Cornwall.
---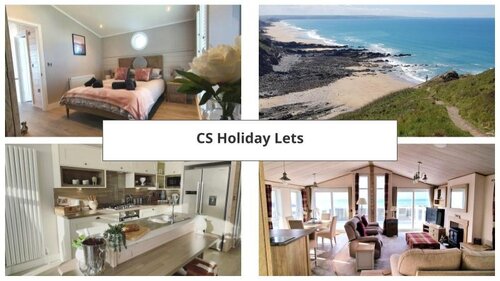 Our main reason for staying with Bookster and not turning to any other system is the solid support we get from the team. 
Case Study: CS Holiday Lets
Sarah and Clive manage CS Holiday Lets, with stunning holiday homes, caravans and a holiday apartment in Selsey, Pagham and North Cornwall.
They use Bookster to attract bookings, manage their guests needs and manage their bookings, using Bookster Property Management System.
1. Tell us about CS Holiday Lets
CS Holiday Lets is a management company that provides a full service for privately owned properties in the South.
We currently have 60 plus properties across 3 locations; Selsey, Pagham and North Cornwall.
We started letting our own properties in 2015 in Selsey which is where the business evolved.
We subsequently brought a property in Cornwall and have added another holiday park in Pagham last season to our portfolio.
2. And what makes you different?
We pride ourselves on understanding the needs of owners as well as guests, in doing so, we enable ownership to a wider community.
All our owners are unique and we adapt accordingly to their needs.
3. How long have you worked with Bookster?
We started working with Bookster in 2019.
4. How did CS Holiday Lets manage bookings when you first got started?
We started with a simple excel spreadsheet calendar. It worked well when we only had a few properties.
4. Why did you want to work with a property management software?
As we grew, our business spreadsheets and calendars just became clumsy and we needed a more professional approach to bookings.
The risks of double bookings increased as we grew, although we've never failed to deliver a holiday.
Customer insecurities of scams became more evident locally and it became increasingly important to have a secure payment method and a professional website for our guests.
Bookings were taking too long to administer and support.
If we were going to increase the number of properties, we needed administration assistance, we had reached a tipping point.
5. Why did you choose Bookster as your Property Management Software?
We researched various systems and liked the look of Bookster, a UK company with people you could talk to.
Bookster's pricing levels have allowed us to grow.
We liked the fact that we could in time customise the instant website to our own needs.
5. What features of our product have helped CS Holiday Lets?
It removes some of our administration, property owners can log on to see up to date info and use the property if it isn't booked.
Cleaning staff also use their secure login and plan the changeovers without our input.
We are constantly evolving, Bookster has allowed us to do this at our own pace.
We started to add features to our website slowly and will be looking further into marketing in due course.
6. What have you been most impressed with?
Our main reason for staying with Bookster and not turning to any other system is the solid support we get from the team.
Our questions are answered quickly, the site itself works all the time without any issues and we feel we can grow within the system.
7. So what's next for CS Holiday Lets?
We now want to look at getting more direct hits to our website with less reliance on spade work from us to feed into the website.
We hope to develop a better understanding of marketing tools so that we can reach our audience more efficiently than we are currently.
---
Sarah and Clive chose to work with Bookster Property Management Software to manage bookings for their growing business providing holiday homes and farmhouses in Selsey, Pagham and North Cornwall.
Book your next trip directly on the CSHolidayLets website and check out their Facebook page :)