Two Factor Authentication for holiday rental managers
Key Takeaways
All clients can turn on Two Factor Authentication (2FA) in Bookster
Two Factor Authentication reduces unauthorised access to your account
An Authenticator App will generate a code on your phone
The code is required to access Bookster using 2FA.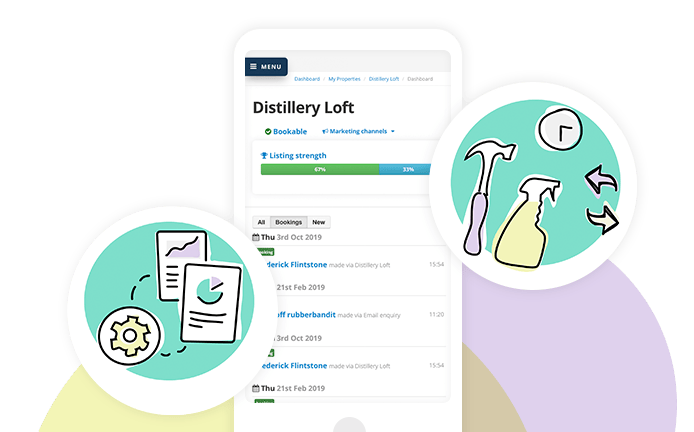 ---
Bookster is designed to help you manage your owners' and guests' needs, and using 2FA provides an important layer of security.

Read more about how to set up your 2FA.
---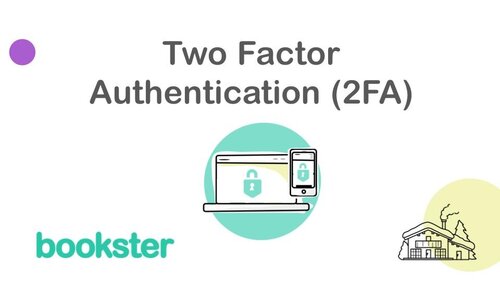 We're seeing a rise in cybercrime across all industries, and the tourism industry is not immune. - Robin Morris, Director.
Two Factor Authentication for Bookster clients
All Bookster clients and users can now turn on Two Factor Authentication, for additional account security.
Two Factor Authentication is required for some accounts, however, for all other clients, we strongly recommend it.
We provide this is part of our commitment to you, to provide a secure, stable service for managing your bookings.
What is Two Factor Authentication (2FA)?
2FA is a way to reduce the chances of unauthorised access to your Bookster account.
You will be able to actively protect your account, using two tools: your password and your phone.
How does Bookster Two Factor Authentication work?
The set-up process will let you configure an Authenticator App (such as those provided by Authy, Google, LastPass, or Microsoft Authenticator) on your phone.
Once enabled, each time you log in to Bookster we will ask for a code generated by an App on your mobile phone.
This will protect your account from unauthorised access by double-checking that whoever tries to log in, also has access to this device.
Will the App use my data?
In short, no. These apps do not use your phone number, SMS messaging, or call you.
You simply configure the App with a secret code that we will provide, and it will then be able to display time-dependant codes for you to enter when you first log in on a new device.
What additional actions can you take?
In order to prevent cybercrime, there are a number of steps that we can all take:
Focus on password security

Don't write down any passwords
Don't share your log in details
Create unique passwords for each software
Log out of software when you leave your desk
If you notice any suspicious activity or if you have any questions relating to the security of your account please get in touch.
Why do we need 2FA?
We're seeing a rise in cybercrime across all industries, and the tourism industry is not immune.
Cybercrime is also increasing in sophistication, and to combat it, individuals and companies have to work together to create and use more sophisticated responses.
Turn on Two Factor Authentication in Bookster
Log into Bookster
Click Account
Introduction
Look for 'Configure Two Factor Authentication', then click 'Configure Two Factor Authentication…'
Click 'Send verification email.' This will send a message called Validation Code to your email.
Verify email
Check your email, and enter the code into Bookster.
Configure app
Open the Authentication App on your phone.
If you don't have an Authentication App already, go to your App Store on your phone, and download one like Authy, Google Authenticator, LastPass Authenticator, Microsoft Authenticator.
Scan the QR code into your Authentication App.
Or manually enter the code displayed in Bookster.
On your authentication App on your phone you'll now see a 6 digit code, enter this code into Bookster, and click Verify App Code.
Recovery codes
You'll be shown 10 back-up codes, that you can use if you lose or misplace the device containing your Authentication App. Save these in a safe place.
Click Enable Two Factor, and that's you set up.
Future log ins
When you next log into Bookster, you will be asked for your code from your Authentication App.
Go to your Authentication App, Enter the code.
If you click the button "Remember me", you shouldn't be asked to log in again on that browser for ~30 days.
And that's it.
By adding Two Factor Authentication, you help to protect your account against unauthorised access.
---
Bookster is committed to account security.
We require clients with the highest level of access to have Two Factor Authentication on their accounts, however we recommend all clients set this up.
If you have any questions, please do not hesitate to get in touch.