Unbaggaged and Bookster partnership for maximum guest satisfaction
Key Takeaways
Bookster and Unbaggaged have launched an integration for Glasgow + Edinburgh
Unbaggaged support your guests' needs for safe and reliable luggage storage
Guests can arrive early and maximise their first day
Guests can relax and enjoy their final day
Unbaggaged's integration is visible within Bookster's Guest Area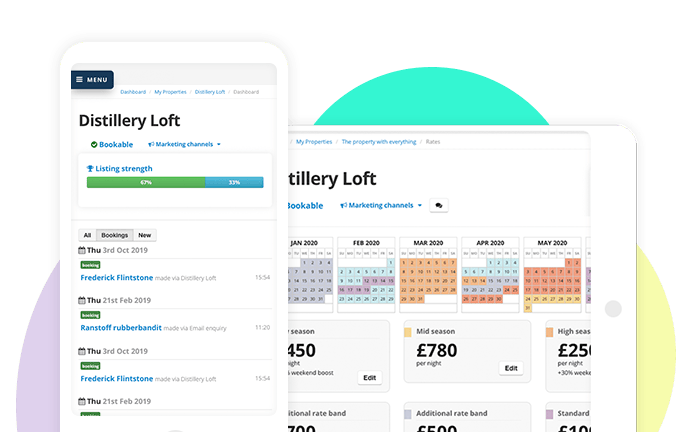 ---
Bookster has partnered with Unbaggaged, a growing Luggage Pick-Up, Storage and Delivery Service. Unbaggaged complements businesses in Edinburgh and Glasgow by improving guest experiences.
---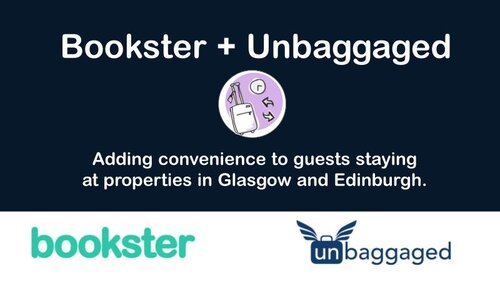 Unbaggaged together with Bookster benefits your guests!
Support your self-catering guests through Unbaggaged and Bookster
We're thrilled to unveil an incredible partnership between Unbaggaged and Bookster, the UK-based holiday booking system that will redefine your guests' stay!
This partnership aims to help holiday rental managers like you, support your guests needs.
As holiday rental managers, you understand that guests' needs are evolving. To stay ahead of your competition and boost your repeat business, it's important to offer truly memorable solutions that help your guests.
Delighted guests, simplified!
Imagine your guests arriving early and diving right into their stay, no more hassles with baggage. With Unbaggaged integrated into Bookster, we make it possible:
Maximise their first day:
Say goodbye to waiting around with luggage. Unbaggaged's seamless process lets guests store their luggage hassle-free, so they can arrive early and enjoy your holiday location from the get-go.
A stress-free farewell:
Guests can leave your holiday home on their final day without being burdened by bags. Unbaggaged provide a convenient solution to store their luggage until they're ready to bid adieu to your location.
Service Availability
Unbaggaged is currently at your service in the vibrant cities of Edinburgh and Glasgow, with plans to expand to the bustling metropolises of London and Manchester soon.
Where is Unbaggaged shown in Bookster?
Unbaggaged's integration is visible within Bookster's Guest Area for clients located in Edinburgh and Glasgow.
---
Available on all Bookster packages in specified locations
---
Simple, Seamless, and Secure: how does it work?
The process for guests is simple:
They follow a link from their Guest Area to the Unbaggaged website.
Guests specify collection and drop-off times and locations, as well as the number of bags.
The luggage can be picked up and dropped off wherever they are in the city.
Additionally, guests can arrange for the driver to take them to another destination after picking up or dropping off their luggage, with an extra charge applicable.
Guests make online payments for the services, ensuring a hassle-free experience.
---
Bookster and Unbaggaged have a partnership designed to help your guests enjoy their first and last day with an easy-to-use luggage storage solution.