Harness your email superpowers
Key Takeaways
There are many benefits to Email Marketing, that will truly help your business
Clean your data - remove the junk + clean up the names
Split email lists into groups - message each group differently
Communicate with guests during their stay
Automate as much as possible to save time.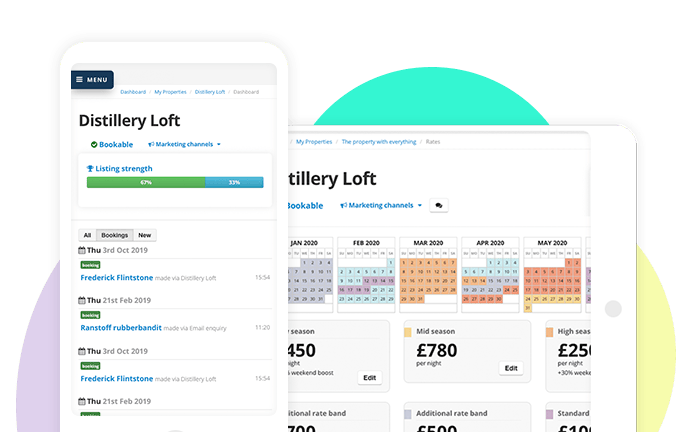 ---
There are many tools that claim to save you time and grow your business.

However, Email Marketing is truly one of the best tools for self-catering. Let's discover why.
---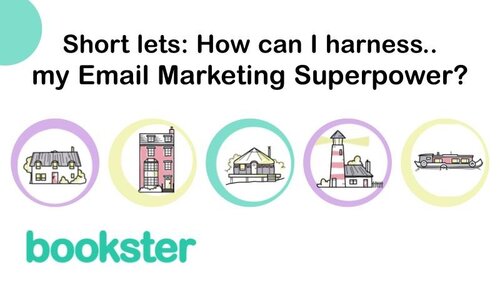 The power to set up and maintain a direct channel of communication with guests gives you an advantage over the competition
Harness your email superpowers
If I said to you there is a simple way to improve results, build relationships with your guests AND save masses of time, would you be interested?
Of course you would.
As a seasoned marketer I use email marketing heavily, and I love it!
I really believe it gives us a superpower which we can use to really boost our business.
The power to set up and maintain a direct channel of communication with guests gives you an advantage over the competition - with the added benefits of repeat bookings and amazing reviews.
From what I see in the holiday rentals industry I'm certain this tool isn't being used to its fullest potential and perhaps that's down to a lack of time, an uncertainty of what to say, or when to say it.
So I'd like to help.
Automate
You can, for example, automate communications with your guests throughout the entire process: from booking, during their stay, to departure.
These emails are sent out when an event or date in the customer journey occurs e.g. after the booking is received, or on their check-in or check-out date.
A client recently told me about sending an automated email to check the guest was happy after arrival. In one instance the guest was NOT happy at all.
Armed with this knowledge she could fix the problem, leading to a 5-star review and a happy guest.
The strengths of email marketing
Help your guests to recognise your brand
Boost your guest experience
Save time spent sending the same emails over and over
Receive the guest information you need before they arrive
Reduce cancellations
Increase the number and quality of reviews on your holiday homes.
So those are just some of the benefits and reasons why you should think about using email marketing but I'd be lying if I said it all just happened naturally.
Superpowers take time to develop and need a little bit of preparation to be done to make sure you use it to the full.
Here's what I find works best.
Keep it clean.
Regularly check and update your contacts
Have you ever received an email with Dear <>? That is due to unclean and unchecked contacts and there is an easy way to solve this.
Check your data.
Have a look at your contacts for irregularities like no first name, or the name is all in lowercase, or a shouty UPPERCASE or fields in the wrong column.
This will give you the power to speak personally to your contacts without sounding or looking spammy.
You can send out communications with your list to double check their details and is a great way to:
Encourage new bookings
Provide an offer or discount code
Request the guests join your newsletter to allow for further email communication and comply with GDPR regulations.
Split your email lists into groups
Not all contacts are the same, and you'll contact them in different ways and with different messages.
So firstly, group and tag your contacts according to the type of contact that they are. Here are some examples:
Guests
Newsletter subscribers
Suppliers + Inbound enquiries
Abandoned bookers
Direct bookers
Social media followers
Local guests
Business travellers.
This allows you to automate emails to contacts as they move through all the stages of their booking and also to issue campaign emails to your marketing opt-in (GDPR compliant) contacts.
Drive five star feedback and reviews
It's really sad that guests have problems during their stay, but only mention it after they've left, or in a negative review.
Use the superpower of email marketing to fix guests problems ASAP and help boost guest reviews:
Check guests are happy
Offer discounts at local restaurants or attractions
Request a review on 3rd party websites or your own website.
These simple email tips will give you back hours of time in the long run, whilst massively improving your business and your guests experiences.
Automate your guest communications through email
You can send some amazing emails messages to reinforce your brand and enhance your guests' experience even before they arrive.
Here are some example email you can send to turn on the charm and let your personality shine through:
A welcome email after booking, perhaps with a video
A request for identification verification required prior to the stay
Any specific information requirements such as bedroom layout or cot requirements
Information regarding any potential up-sales prior to arrival.
---
Using email marketing can give your holiday rental business a boost for guest satisfaction and business growth.
Spend time considering how you can use this super tool to boost your business.