Case Study: Casa de la vida
Key Takeaways
Larry and Micha bought Casa de la vida near Los Alcazares, Spain
Casa de la vida provides a tranquil stay for pool, sun and golf lovers
Guest experience is key, with quality bedding, a welcome pack and golf club hire
Larry and Micha chose Bookster property management software (PMS)
They needed a PMS with integrated websites and access to booking sites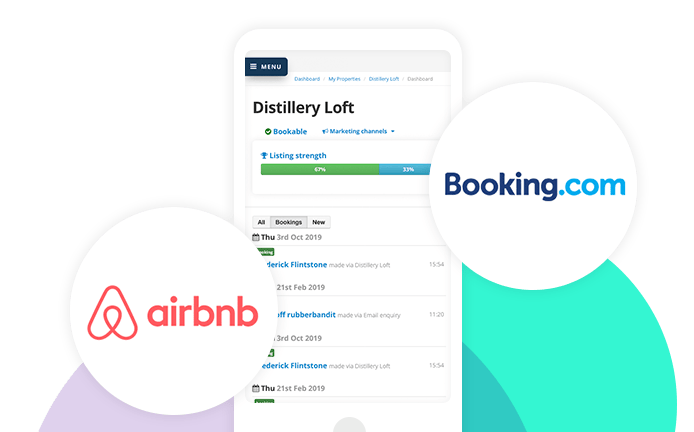 ---
We discussed with Larry and Micha the plans behind their new Spanish villa, Casa de la vida, and their experiences of working with Bookster, creating a template website, connecting booking sites like Airbnb, and integrated tools.
---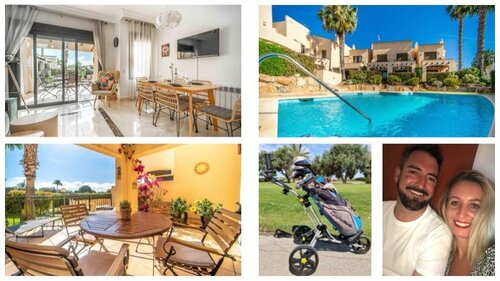 Literally fill out the fields and add your photos! Bookster creates a beautifully clean website with a click of a button.
Case Study: Casa de la vida with Bookster Instant Website
Larry and Micha joined us in April 2023 with their new property, Casa de la vida, on the coast of Spain.
As a property management system that supports holiday rental owners to attract guests, manage bookings and manage guests needs, Larry and Micha decided that Bookster was right for them.
They told us that they needed property management services with access to booking sites, like Airbnb or Booking.com, with a fully integrated Bookster instant website.
We spoke with Larry and Micha about their Bookster Instant Website at www.casadelavida-roda.com.
What is Casa de la vida?
"Casa de la vida is a golf resort based townhouse 1hr south from Alicante Airport and 30 minutes from Murcia Corvera Airport, recently purchased and brought to life by us, Michalina Godniak and Larry Hobson.
We are a hard working couple from the Scottish Borders who enjoy relaxing time in the sunshine, poolside, or in Larry's case, on the golf course.
After many visits to the Murcia area looking for the right property and resort we decided upon our property Casa de la vida (House of Life) on phase one at Roda Golf and Beach Resort.
Apart from the fact it just felt right from the moment we entered, important considerations were proximity to the town of Los Alcazares and the property location being just a stone's throw away from the club house and first tee of the fantastic Roda golf course and gym.
Casa de la vida, Roda has such a great relaxed vibe and we decided to open up the opportunity for guests to also enjoy the experience with the help of Bookster."
And what makes you different?
"The list is endless:
Beautiful art using local photography of graffiti from the local area produced on HD ChromaLuxe aluminium panels that will last a lifetime.
You're practically poolside with the sounds of birds singing to wake up to in the morning with a beautiful floral terrace to enjoy your morning coffee.
Quality cotton bedding and towels.
We provide an essentials starter pack and a bottle of wine at no extra cost.
We want to make it convenient for our guests so we also offer rental of a premium set of golf clubs and 3 wheel i-cart trolley at a fraction of local hire costs or bringing these on the plane.
Beach towels, travel cot and high chair are also available.
Value for money, we believe we offer exceptional value for money with rates from €70 per night to €115 per night in peak season, catering for 4 guests.
Golf, apart from being a 3 minute walk to the club house, there are 20 other courses within a 30 minute drive.
Proximity to town and a wide array of bars and restaurants just a 20 minute walk. There's also 3 large supermarkets within a 15 minute walk.
The list goes on, these are just a few highlights!"
How long have you worked with Bookster?
"Just one month but the system is very easy to use, some great automation and staff have been very responsive to any questions we've had."
What features of our product were most appealing?
"The automated templated website is amazing.
Literally fill out the fields and add your photos! Bookster creates a beautifully clean website with a click of a button.
There are multiple template designs and colour palettes.
We are delighted with how our website looks."
What have you been most impressed with?
"The automated integration facility with other major booking sites is also brilliant, so the whole experience with Bookster so far has been superb."
So what's next for Casa de la vida?
"We are now live and have already secured bookings after just a couple of days.
We are really pleased with the progress so it's all about building momentum, making potential guests aware of Casa de la vida, what we offer, gain further bookings and hopefully repeat bookings thereafter.
We are sure guests will enjoy the property as much as we do!"
How can a guest book a stay with you?
"Visit www.casadelavida-roda.com to see more and for booking availability or follow our Facebook page.
You can also contact us for more information at info@casadelavida-roda.com"
---
Bookster has helped Larry and Micha to take bookings on their own direct booking website, and promote their Spanish holiday home globally.