Vrbo webinar: Grow your self-catering business
Key Takeaways
Vrbo presented at the Bookster event
Vrbo attracts high value bookings
Vrbo guests tend to stay longer, pay more, and leave positive reviews
Bookster finalised the 2 way API connection in January 2022.
Reserve your place at the June 2022 event| Set up for Success
Henrike Herr and Marco Puccioni of Vrbo meet with Kelly Odor of Bookster property management software to share information about the type of guest who book with Vrbo. They also share insights on guest behaviour - what filters guests are using when looking for their next holiday home.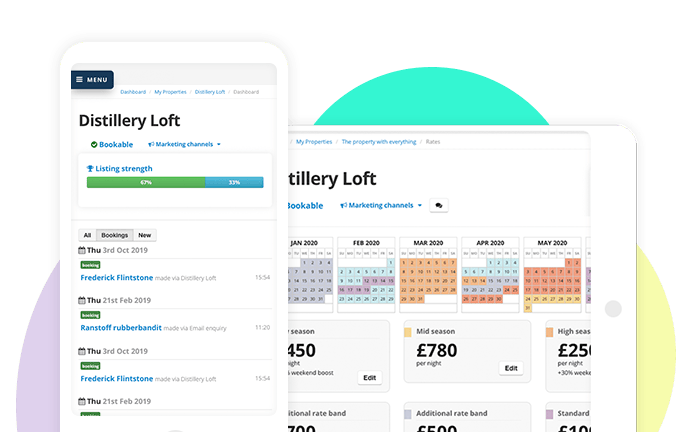 ---
Bookster is committed to providing the skills and tools to help you attract new, profitable bookings.

Watch the replay!
---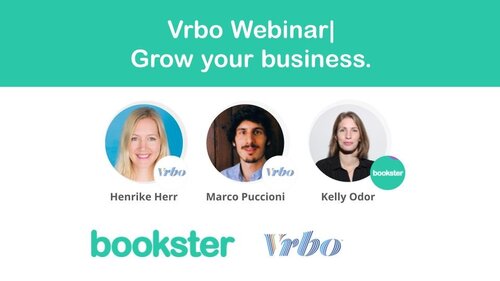 Vrbo was founded in 1995 and is now a major player in the holiday rental industry
Following the announcement of our 2 way API connection with Vrbo, we are delighted to present the 1st of 2 events to help holiday rental managers grow their business.
We discussed the new opportunities, market trends, and guest behaviour that can help your self-catering business grow.
What you'll learn from this Vrbo webinar replay
How your holiday rental business will benefit from working with Vrbo
Types of guests who you could attract through Vrbo
Market and Guest Trends that can affect your business.
What is Vrbo?
Vrbo was founded in 1995 and is now a major player in the holiday rental industry, providing high-quality guest bookings around the world.
Bookster finalised the 2 Way API connection with the Vrbo channel in January 2022.
We're working hard to help our clients connect their properties.
Our connection allows you to share your availability, property listing data and booking rules with Vrbo, and when guests make bookings for your properties, this information is shared with you in your Bookster account, and the dates are blocked off on all the other channels.
This offers Bookster clients the opportunity to promote their properties to highly attractive guests, from within the Bookster Channel Manager.
Who presented at the Vrbo webinar: Grow your business
Henrike Herr, Senior Connectivity Account Manager, Vrbo
Marco Puccioni, Business Development Manager, Vrbo
Kelly Odor, Marketing Director, Bookster
with special thanks to Sinead Lim, Vrbo, for answering the questions on chat
---
Future events with Vrbo
In our second event with Vrbo, Set up for Success Vrbo will cover how to optimise your property listings, giving insider knowledge to help you boost your business results.
---
Work with Bookster and Vrbo
If you're interested in attracting high-value bookings to your property, get in touch.
Frequently Asked Questions
When did the webinar happen?

24th March 2022