Matterport and Bookster
Using Matterport with Bookster is a visual and creative way to attract more bookings.

See how Matterport can help your business.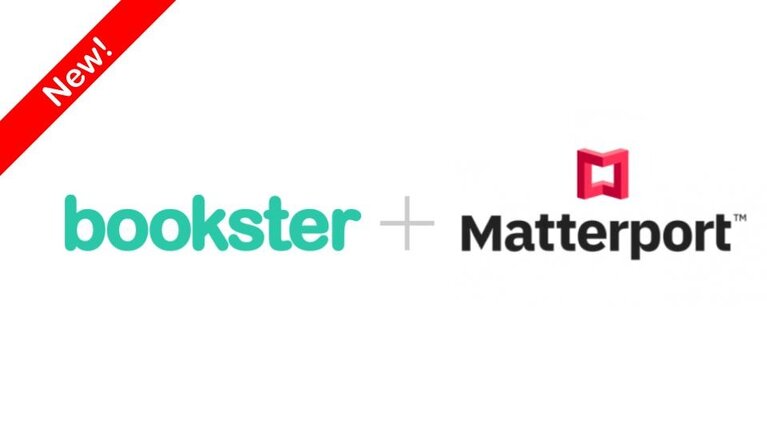 Matterport videos on Bookster
In response to client requests, we are pleased to announce that we have added the feature to include Matterport 3d videos on all property listings.
Stand out from your competition and attract bookings to your holiday lets with stunning 3D videos, providing a virtual walk through your home.
This is an exciting new feature, offering new flexibility to provide a professional view of your properties and add value to your customer experience.
3D Virtual Tours can increase bookings for self-catering homes and short-stay accommodation, with statistics from between 18-45%.
Who can use Matterport videos with Bookster?
These videos will be automatically visible on Bookster template websites.
If you have a custom website, please contact us to arrange for these to be added to your website.
What is Matterport?
Matterport offers 3D / 360 virtual tours of your property, created to give visitors the opportunity to walk through your property in a fully immersive tour.
Matterport videos provide:
3d immersive tour

Floor plans

Bird's eye view

Measurements of important spaces, such as doorways.
Why use Matterport 3D videos in your short-stay properties?
Matterport 3D videos are a great tool for standing out from your competition, and showing your properties in a professional manner.
Potential guests can use the tool to understand your property layout, understand how the property fits their needs, including the distance between rooms, access points, and numbers of steps to each area.
Guests can imagine themselves in the property, and this is really helpful in allowing them to make plans, and move them towards booking their stay.
For more details about the Matterport videos, check out our March 2021 vacation rental webinar with guest speaker Jo Blaylock, who included a section on how to use Matterport to increase your bookings.