Concierge guide to managing holiday rentals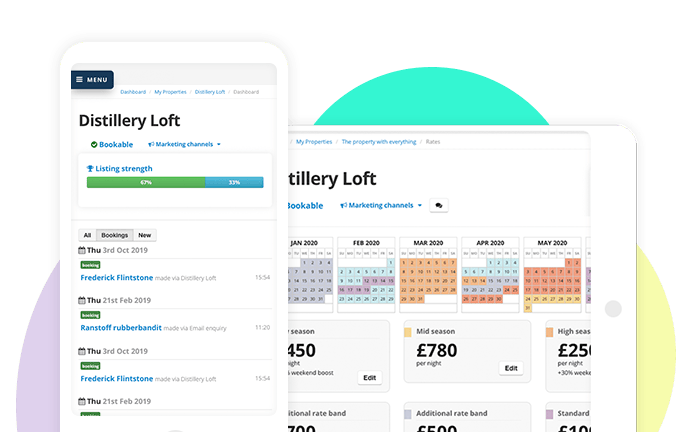 ---
Bookster collaborates and works with professionals across the industry, to provide tips, tools, and techniques to manage your holiday let business.

Find out more.
---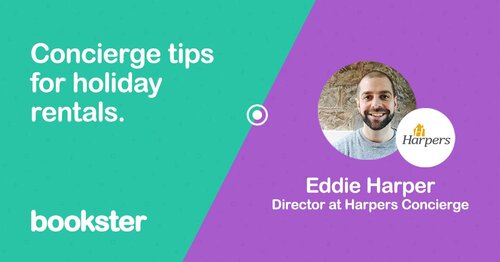 When everyone else is winding down from work to enjoy a long weekend or holidays, you're likely to be at your busiest managing your guests.
Managing holiday rentals requires high levels of co-ordination, organisation, and attention to detail.
But how can you keep on top of the day-to-day management of your properties, whilst maintaining your properties to a high standard?
We spoke with Eddie Harper, director of Harpers Concierge for his advice for holiday rental owners. Harpers Concierge is a well-established concierge service based in Edinburgh.
---
"A common oversight is that agencies underestimate that at the heart of this business there are physical assets which require care and attention - the holiday rental property itself, and the guests.
Common misconceptions
Managing the business
A misconception is that you simply need to advertise, take bookings and then schedule in a cleaner for the changeover.
If you're lucky, it will run like clockwork for a time, especially if you have a quality property with reliable appliances and robust furniture.
Planning your turnovers
There is a huge logistical challenge in this business.
Scheduling and rota are outwith your control to a large extent - as you are at the mercy of last-minute bookings and guest arrival times.
And guests expect a similar level of service from you as from hotels.
Our recommendations
Arrange Property and Damage checks
We recommend that you have someone very familiar with the property on the ground regularly, ideally between every booking, to deal with any potential or current issues.
The cleaners have the hardest job in this whole process. We've always felt it unreasonable for them to assume responsibility for the maintenance (reactive and pro-active) and flagging potential issues before the guests do.
It's great if your dedicated cleaner can also serve this function, however, this isn't a realistic scenario if you have multiple listings and same-day turnarounds.
Provide outstanding customer support
Running holiday lets is a 24/7 job, and you need to provide a responsive service every day of the week.
When everyone else is winding down from work to enjoy a long weekend or holidays, you're likely to be at your busiest managing your guests.
You'll need to consider who will provide this support, as this takes plenty of planning and dedication.
Focus on your Guest Reviews
Guests are always going to favour properties with good customer service with the best reviews.
Property Managers who look after their properties and their guests will find this reflected in their reviews, and they will stand out from the competition.
Doing this will give you the best long-term results with both your rental return and occupancy levels - which is the aim of the game."
For further guidance and information on aspects of holiday rentals that you should consider, read our series of advice from other experts in the industry.