Case Study: Dorian Fiscardo
Key Takeaways
Kelly Odor (kellyo)
She faced the challenges of project managing from a distance
She learned skills of working with low building resources and language barriers
She worked with the creative team behind Fiscardo's stylish Emelisse Hotel
Originally Sarah took most bookings through the Bookster Channel Manager
She now takes around 85% direct bookings using the Bookster booking engine.
Sarah Broadhead shares her story.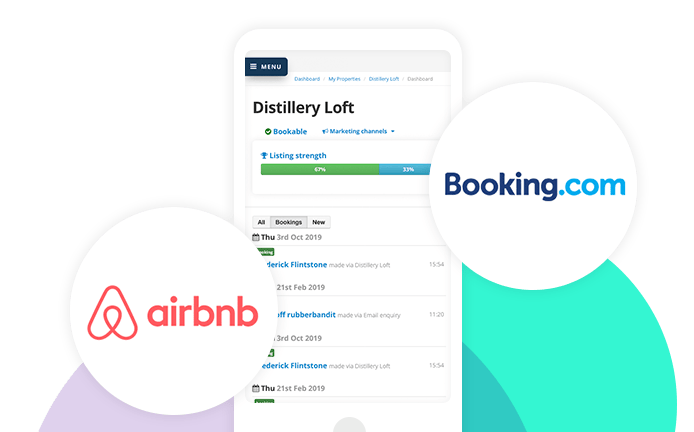 ---
We spoke with Sarah Broadhead about her extraordinary story of creating her dream properties in Fiscardo, Greece, her experiences of working with Bookster, attracting 85% direct bookings by connecting her own website with Bookster's booking engine.
---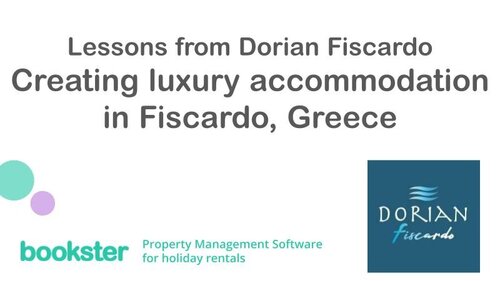 The thing that helps me is that the people are very helpful there (at Bookster) and you can just phone up they'll guide you through whatever issue you're having.
Case Study: Dorian Fiscardo
Sarah Broadhead, director of Dorian Fiscardo joined Bookster in 2020, starting with Dorian Apartment, before adding Dorian House.
Sarah developed these properties from a concrete shell with a roof, to the stunning holiday accommodation over 2 years.
Listen to her story.
We covered:
Who makes up your team?
Where do you live - in the UK or Greece?
How did you get started?
How did you know this was the right property for you?
What was the property like when you found it?
How did you find someone who was going to make it into Dorian?
Did you have a project manager or did you do it yourself?
If you did this again, what would you do differently?
How long did the project take?
With luxury homes in a niche area how do you attract guests?
Were the channels good to work with?
Are you open all year round?
How long have you worked with Bookster?
What Bookster tool most helps your business?
What are your tips for leading a brand from scratch to success?
How have you found your experience of working in luxury holiday homes?
Do you have plans to develop more properties?
How to book Dorian Fiscardo
Visit Dorian Fiscardo website to book, and check out the Facebook page for inspiration for your next break.
---
Sarah Broadhead of Dorian Fiscardo had a dream to manage holiday homes in Greece, and chose the stunning location of Fiscardo to develop two holiday homes. Sarah works with Bookster to attract guests through the Channel Manager and through her own website.