Stripe Climate and Bookster
Key Takeaways
Stripe integration directs revenue to new environmental technologies
The technologies are selected by academic experts
Set up Stripe Climate in your Stripe Account
Bookster is committed to reducing the impact of tourism on the climate
It's essential to remove existing carbon from the atmosphere.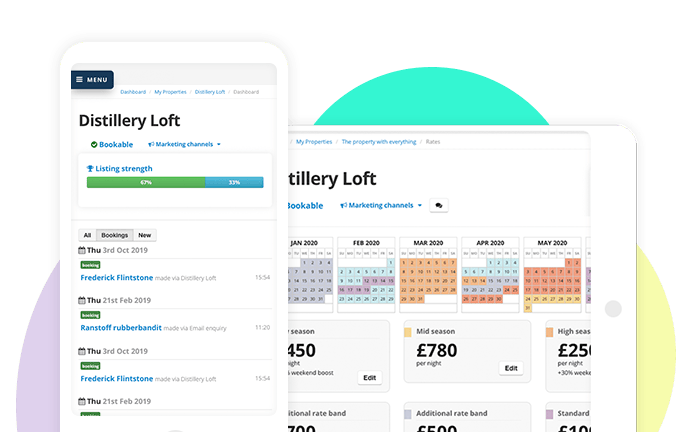 ---
One of our challenges for 2022 was to implement a solution to reducing the impact of tourism and technology on the environment.

Read on.
---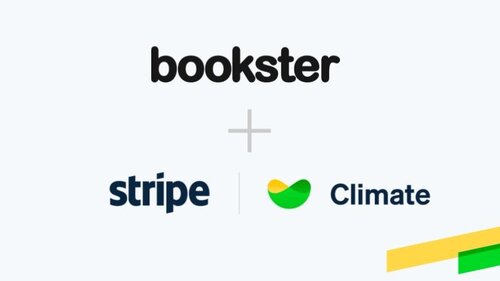 The climate emergency has been at the forefront of our minds for a while now. We knew we had to take action – not just for Bookster, but for our valued clients who want to make positive changes in the world. (Robin Morris, Director)
Take action on climate change through Bookster's Stripe integration
Make a positive difference to the climate, with just a few clicks.
You can now direct a fraction or a fixed amount of your revenue to help develop emerging carbon removal technologies using the Bookster Stripe integration.
This is thanks to 'Stripe Climate', the world's first large-scale carbon removal purchase tool.
What projects will benefit from your contribution?
Carbon removal is a critical factor in mitigating the impacts of climate change.
Your contributions will fund technologies that remove carbon directly from the atmosphere.
There are a number of changing projects, which are carefully selected by a panel of academic experts.
You can find out more about the projects on Stripe website.
How to set up Stripe Climate
You will be able to counteract climate change in a couple of clicks.
Simply log into your Stripe Account / Click 'More', 'Climate' and select the percentage or fixed amount you would like to contribute each month.
---
Bookster's commitment to reducing Climate Change
As part of our commitment to reducing Climate Change, Bookster will direct 0.5% of all new client fees to carbon removing technologies.
This is part of our commitment to reducing the impact of Tourism on the climate.
We have a number of projects underway, which we will publish shortly.
---
Why contribute to carbon removal?
To accomplish Climate Change goals, the world needs to reduce the new emissions, and remove existing carbon from the atmosphere.
Carbon removal is critical to counteract climate change.
100% of the funds you contribute will be used to accelerate the development of carbon removal technologies.
How will you see your impact?
Stripe Climate will report each quarter, with your contribution, the projects it was allocated to, and the impact and progress of those projects.
Tell your guests about your commitment
Don't be shy!
Stand up and tell your guests about what you're doing.
You'll be provided with a Stripe Climate Badge, which will be automatically added on Stripe-hosted checkout, receipts, and invoices.
You can also add this badge to your website, social media and any guest communications.
To find out more, ask us, or log into your Stripe Account to turn on your contributions.
Why does Bookster care about the climate?
Because it's important.
As individuals and as a company we all believe in the importance of protecting our environment.
So how are we doing this?
As individuals we all play our part.
Even before we changed our office, all members of the team used public transport, electric cars or travelled to work under their own steam.
77% of the team eat no meat.
100% of the team use Green energy in our homes.
In the office:
In September 2018 we changed all Catering disposables for our events to Vegware; plant-based disposable cups and plates which are commercially composted with food waste.
In October 2018 we changed event food to snacks with no plastic waste.
In October 2021 we decided to reduce our office footprint by moving to a smaller co-work office.
In October 2021 we began to offset commercial flights for international business travel.
In October 2021 we began to use electric cars and trains for travel within the UK.
In December 2021 we launched Bookster and Stripe Climate to support clients in their efforts to remove carbon from the atmosphere.
---
If you'd like to talk with our team about how you can reduce the environmental footprint of your holiday let business, simply get in touch.