Bookster Vacation Rental Managers Meetup: Panel of Experts
Listen to the question and answers from the holiday rental experts at the Bookster February 2020 event
©Bookster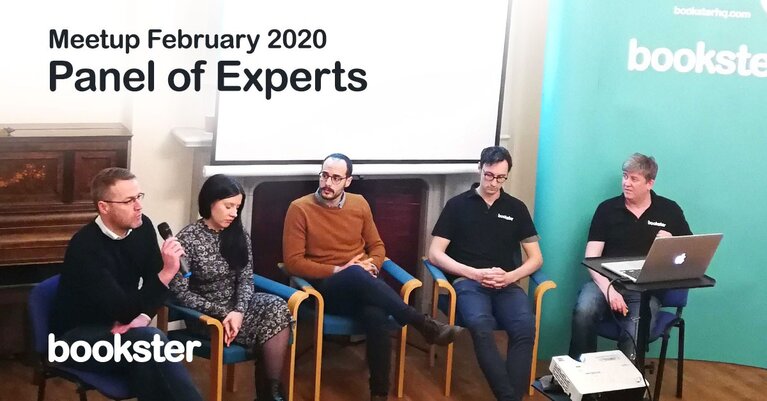 Bookster Vacation Rental Managers Meet-up
Bookster is arranging and attending a number of holiday rental industry events in 2020.
In February 2020 we invited the following speakers to present at our Vacation Rental Managers Meet-up.
Robin Morris, Director, Bookster property management software
Lucy Aitken, Booking Home Partner Manager, Booking.com
Alan Bulloch, Senior Account Manager, Booking.com
Lyle Markle, Art Director, Bookster
Davide Tedesco, Marketing Executive, The Edinburgh Address & Adore Scotland
They answered questions from our audience of holiday rentals managers from across Scotland.
---
Questions for February 2020 panel:
How can I get more bookings during sporting events - like the Rugby? (0.34)
How can I reduce cancellations? (12.20)
Do you have tips for a newbie wanting to start-up? (24.0)
How can I get more traffic to my website? (32.30)
How to use SEO if other websites are using the same keywords? (40.0)
How to respond to or remove bad reviews? (44.30)
Given the pending changes to the holiday scene....What steps are people taking to address moving to a new audience? (49.45)
How can we get reviews and first guests cheaply? Can we get friends or family to stay and book cheaply with a discount? (56.20)
How much information should my listing display? (61.02)
Thank you to all the attendees and guest speakers at the Bookster Vacation Rental Managers Meet-up in February 2020.
---
Bookster offers a range of services designed exclusively for the holiday let industry focusing on:
If you'd like to know more about Bookster and how we can support your business growth, please get in touch.