Turning website lookers into holiday home bookers
Key Takeaways
The conversion rate on your website is influenced by a number of factors
Focus on what you want to sell
Make your website usable by all users
Be clear on what you want your visitors to do, eg, Book a stay
Investigate and track where your visitors come from, eg, a partner or google
Speed up your website.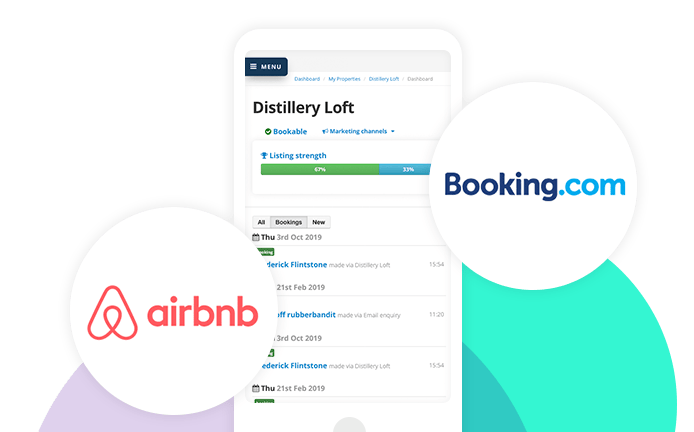 ---
In a world competing for sales, it's easy to get lost trying to create something beautiful, forgetting the goal of the website.

The goal of a holiday home website is to attract lookers, and convert them into bookers, quickly, easily and efficiently.

Let's look at our top tips to achieve this.
---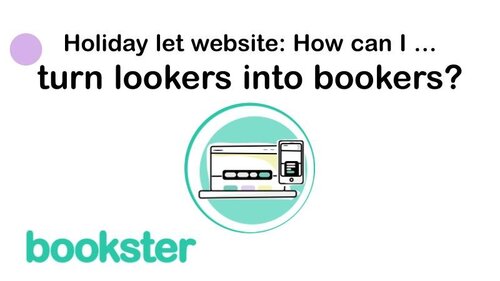 The great news is that websites are not carved from stone.

They can, and should, change, pivot and improve overtime to meet the changing demands of users and guests alike. 
Turning website lookers into holiday home bookers
We seem to love visual content.
From the basic shapes and colours we learn about as children to the many images, graphics and videos that stimulate our everyday life.
By some estimates, our brains absorb visual content up to 60,000 times faster than text content.
It's no wonder visual communication has become the preferred tool of marketeers the world over.
So why is it that a beautifully crafted, visually stunning holiday rental website still doesn't get any bookings?
The conversion rate on your website isn't just about great photos (although they are very important!) - we're talking about e-commerce and helping your users complete transactions.
With that in mind, here are 5 great tips to help boost your conversion rate.
1. Less is more
There are so many great tools that help you enhance your website with visual stimulus - icon libraries, royalty free image websites, free video production tools to name a few.

The truth is, a website with loads of bells and whistles can be visually impressive - but you're not selling bells and whistles.

You're selling a holiday experience - make that the focus.
With an ever-growing number of mobile users - all that clutter can slow down your page speed too - which will decrease conversion and increase bounce rates. Aim for clean and simple.
2. All users matter
Get back to the basics.
Making sure your website is easily usable for all ages is always a great goal.
This means:
Making sure your font sizes are large enough to read.
Making sure your text contrast is strong enough - especially if text is ever used over an image background.
Make sure your fonts are easy to read - not overly ornate, decorative or distracting to the eye.
Make sure your call to actions are clear and obvious - also make sure colour and contrast is great on buttons and links.
Simple and obvious navigation
Mobile friendly button sizes, navigation and font sizes.
Don't rely on visuals to communicate key actions to users. Visuals should enhance content - not the other way around.
3. Website visitors are task focused
We live busy lives and our days are often filled with a plethora of decisions - big or small.
The users on your website are often busy too, with many distractions competing for their attention online as they browse your site.
So help them!
Make it clear what you want them to do - 'Find a place to stay' or 'Book now' - think of their user journey - and make it as simple and painless as possible.
4. Understand where your bookings comes from
Do your users arrive directly from your social media posts?
Do they find your site using search engines like Google and Bing?
Do they find your website via links from partner websites and portals?
Do your guests arrive directly from your email marketing efforts?
The more you understand your bookings, the more you can cater, adjust and improve their overall experience engaging with your brand.
5. The need for speed
The faster your users can achieve their goal - the better.
Making sure your page loads quickly and displays the relevant decision points as soon as possible means a much more positive impression of your product, website and brand.
Make sure your visual content is optimised and that your hosting service is fast enough to handle your traffic levels.
Search engines like Google also penalises websites with slow load times - especially in a mobile context - so make sure you've given it some extra care to maintain your rank position in search.
This can be a lot to take in but don't panic!
The great news is that websites are not carved from stone.
They can, and should, change, pivot and improve overtime to meet the changing demands of users and guests alike.
You offer unique and memorable holiday experiences to your guests.
Let your website be a further extension of great experience.
---
The design of your website is an important factor in helping your guests book your holiday homes.
Take time to consider how improvements to your website can create a better experience for your website visitors, to turn them from lookers to bookers.