How to advertise your holiday homes on social media
Key Takeaways
Consider these 5 questions to create great social media content
How do I get started with social media?
How can I make my own social media plan?
How can I style my images?
How do I schedule social posts?
How can I make sure I do it?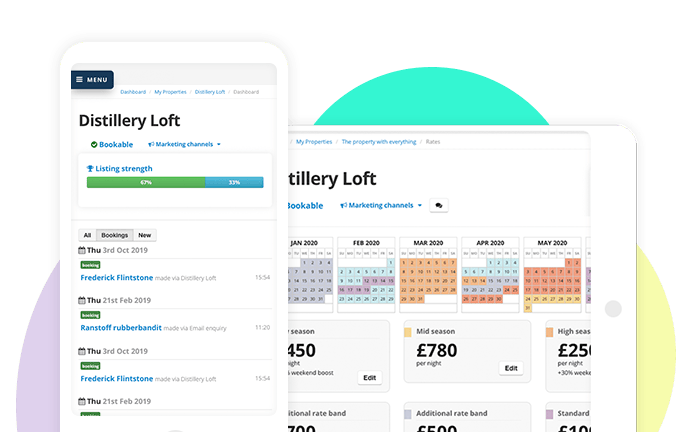 ---
Creating great social media content doesn't have to be a chore.

Follow these 5 steps to creating great content, and attracting your future guest bookings.
---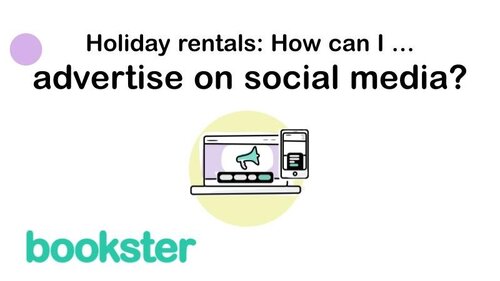 The final bit of advice is to have fun and take your time, as this will help you to be creative, and enjoy the process.
5 steps to advertise your holiday homes on social media
Advertising your holiday homes on social media is an important aspect of marketing your business.
Your potential guests, and your past guests spend time, each day, on social channels.
If you want to reach your potential customers, and attract repeat bookings from your past guests, then setting up, and actively managing social media channels is recommended.
But how to get your holiday homes started on social media?
1. How do I get started with social media?
Let's start with some social media research.
Grab a cup of tea, or a nice glass of juice, and settle down with social media.
Take time to research your competitors.
Don't just look at their pages.
Take notes that you can refer back to later:
What social media channels do your competitors use?
What days and times are they posting?
What content looks good?
What style stands out?
What do they write about that isn't their own business?
How do they use photos?
What hashtags do they use?
What posts get the most likes?
2. How can I make my own social media plan?
A. What social media do your clients use?
(If you don't know, ask them!)
This will help you understand what channels you should use.
If you're not familiar with those channels, don't dismiss them. Learning a new skill is a good thing.
B. How often can you realistically post your messages?
It should be more than once a week, but if you can't commit to more than that, then start with that, and try to increase that when you can.
C. What will you post on those days?
Let's start by covering the 80/20 rule. Social media is a social space, where people expect social conversation.
Just like in real life, no one wants to be with the person that only talks about themselves, the same applies to social messages.
So your schedule should roughly be 80% of other companies / places / people and 20% you.
Fix a schedule that allows you to plan ahead.
Let's say you want to post 4x a week on Mondays, Thursdays, Fridays and Saturdays.
Choose a schedule such as:
View from a window on Mondays,
Guest review on a Thursday,
What to do in the local area on a Friday, and a
Book with us message on a Saturday.
This means when you come to scheduling your posts, you don't have to sit and wonder what on earth to post about that day. You already know!
D. What will your posts contain?
This is a good moment to think about your clients.
Let's take families as an example.
What do they need when they go on a break? What will catch their attention?
Here are a few examples to get you started:
Stair gates,
Kids cutlery,
Kids beds,
Night lights,
A secure gate / entranceway,
Whatever you include in the welcome pack for kids,
Activities to do locally - walks, beach, feed horses....
Next, let's think about the season.
For each month / season you can have a selection of seasonal photos, or points of interest to talk about.
Instead of only using images of lazy summer days, you could include firepits with marshmallows, Xmas decorations, Autumn leaves in the garden, long shadows from low lying sun, Easter eggs, daffs in Spring, or flowers in the garden.
It's also worthwhile considering different types of media. A variety of styles can capture attention of different people.
Options include a short video, a slider of images, a clear image.
Use your expert knowldge
I remember seeing a campaign and covering the calming places in the properties.
Each week there was a close-up shot, for example, of a comfy couch, with a book from the local area and a lamp.
It was really simple, but beautifully done.
You have the insider knowledge of your local area and the finer details of your properties - you can use this to create excellent content to attract your guests.
Top tip
To save worrying about this when you're preparing your posts, collect a folder of images from the properties, the local area, the garden, and individual items.
E. What hashtags could you use with each post?
Each social media channel recommends different numbers of hashtags.
Linkedin and Facebook range from 2 to 4 hashtags. Instagram allows up to 30, but recommends around 5.
Using your research, build up hashtags for each type of post, and use them.
3. How will you style your images?
A. Does your company already have a brand style?
This is about sitting down and considering how your posts will look.
You could have all posts the same style, or create a different 'look' for each type of post, fitting with your brand colours.
So for example, all customer reviews are with a blue background, all property images have a white background, all things to do images have a pink background.
B. How to make images for your social posts.
Take the style that you have created for each type of post - and make them in advance so you don't need to think about what to write, the content and the images are there waiting for you.
Canva is a popular option and you can do this with a free account.
If you are going to produce a weekly customer review, you could create the written images in bulk to save huge amounts of time.
Take all the reviews from your website, put them into a spreadsheet, and import them into a style that you've made in Canva.
4. How to schedule social posts?
A. What tools can you use?
There are plenty of tools out there that will schedule your posts in one go, so you don't have to log into each social media page each day to individually add your post.
We like to use Buffer.
B. When will you schedule your posts?
Again, refer back to your research and consider your guests.
When will they be checking their social media?
During breakfast?
Lunchtime?
On the bus ride home?
At the weekend?

It's also good to look at the day when you get most bookings.
This would be a good day to post your most sparkling social posts (and the day before too!).

From experience, good intentions can often fall by the wayside if you aren't rigorous with yourself.
So plan a specific time when you will do your posts - and put it into your calendar so you actually do it.
And then do it!
5. How do you make sure you do it?
The final bit of advice is to have fun and take your time, as this will help you to be creative, and enjoy the process.
It's much easier to stick with the tasks you enjoy, than the ones that are boring.
---
Take your time to research and plan advertising your holiday rental accommodation on social media.
The key to creating great social posts is to enjoy yourself.