Case Study: Isle of Tiree
Key Takeaways
Bookster built a custom website for the Tiree Community Development Trust
Bookster transitioned the old website to the new site
Tiree CDT are delighted at how closely Bookster worked with them.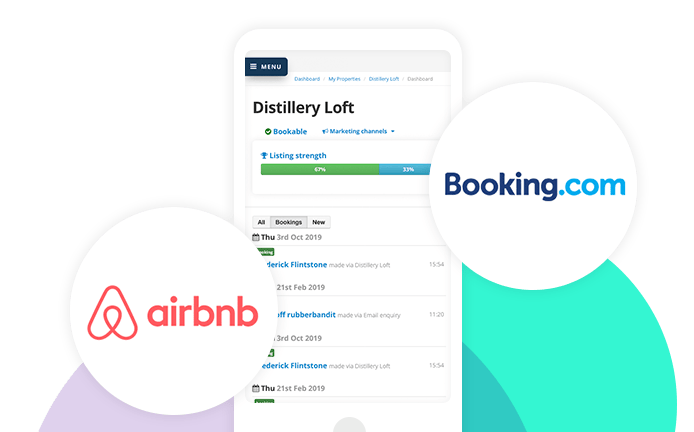 ---
We've built our software to help agencies like the Isle of Tiree build their business by attracting more bookings.
---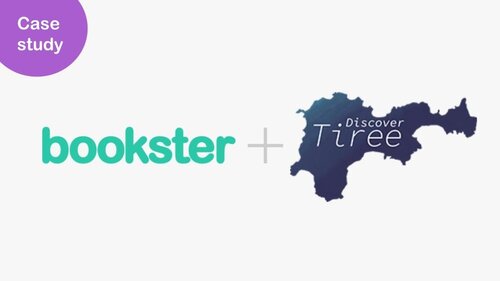 Another feature that particularly stood out was the ability for visitors to book and pay directly on our website as this function wasn't available with our old website.
Case Study: Isle of Tiree with Bookster Website
Isle of Tiree website launched in 2022, marking an exciting new approach in attracting instant bookings or enquiries for Tiree holiday rental owners through a central tourist website, or directing prospective bookers to the owner's website.
Who is Tiree Community Development Trust?
"The Tiree Community Development Trust was formed in March 2006 and is owned, and managed by Tiree's community.
It represents a community-led approach to rural development promoting the sustainable, environmental, economic, and social development of Tiree.
Discover Tiree became an initiative of the Trust in 2019 and this relationship ensures that the local community is at the forefront of our work and that we promote responsible tourism that is beneficial to both visitors and residents."
And what makes you different?
"Our community! The Isle of Tiree is a living and working community, and the people who live here are what set us apart from everywhere else.
The Trust work to advocate for the residents of the island through various projects and initiatives."
How long have you worked with Bookster?
"We have worked with Bookster since March 2021."
What did Isle of Tiree need?
"Isleoftiree.com needed a complete refresh!
Our old site was outdated and we needed a modern look and content to reflect how responsible tourism has developed since Discover Tiree started.
We wanted to put more emphasis on the Discover Tiree brand and an updated website was the perfect time to do this.
Also, due to parts of the island economy being based around the tourism sector we required a functional listing platform for all tourism-related accommodation and businesses on Tiree."
What features of our product were most appealing?
"What appealed to the Discover Tiree committee the most was the willingness for Bookster to work closely with our team to develop the right site for us.
Another feature that particularly stood out was the ability for visitors to book and pay directly on our website as this function wasn't available with our old website."
What have you been most impressed with?
"The customer support from the Bookster team has been amazing.
The communication has been clear throughout and any queries or questions have been answered quickly and efficiently."
So what's next for the Isle of Tiree?
"We want to continue to grow our website engagement and encourage people to travel responsibly to the Isle of Tiree!
Through our new website and other digital platforms we want to encourage tourism activity that balances the needs of working residents and visitors, whilst highlighting our unique linguistic, cultural and natural heritage on the island."
---
Lyle Markle, our Art Director took the lead on this project, so we asked him for his views on how the implementation progressed.
Lyle, how did you achieve their goals?
"Isle of Tiree is more than just a property listing site.
A growing hub of tourism resources, regional info, local attraction & business directory for the whole island - the original site wasn't designed for the amount of content that built up over time.
Designing a new user-focused content architecture and navigation system helps bring all the site content into view.
Bookster's built-in content types - blogs, properties, businesses, attractions - help Tiree operators manage their listings with ease."
Were there any hurdles that you had to overcome together?
"Making the transition from the existing site to the new site as frictionless as possible for operators was vital.
This meant gaining a deeper understanding of permissions and inputs on the existing site to make sure we could improve on their user experience with the new site.
Facilitating onboarding sessions, creating a how-to guide, and running data migrations made that process much easier."
Was there anything about the implementation that positively surprised you?
"Working with the whole Tiree team has been amazing.
So many talented people collaborated to bring this project to life - administrators, artists, small business owners, property managers, digital nomads - it was amazing to see this group of people working together to create something better for everyone.
Personally, I love the use of texture and warm colours on the site - an homage to the stunning natural environment of the island."
---
The team at Bookster has built up the expertise in building websites, especially for the self-catering industry.
This is important, as a fast, high-performing, and conversion-orientated website is essential to attract bookings.
If you'd like to talk with the team about how we can support your business, don't hesitate to get in touch for a no-pressure conversation.