Live arrivals in your calendar
View guest arrivals and departures in your own calendar.
How great would it be if you could have all your holiday rental arrivals and departures in your favourite calendar app? With Bookster you can.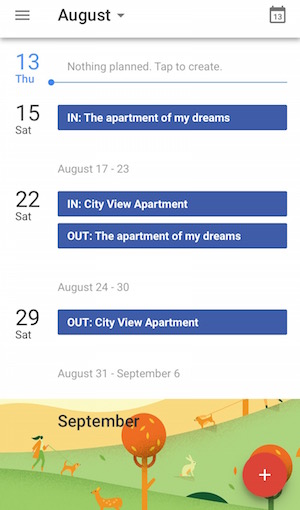 Arrivals and departures in the native Google Calendar App on iOS
When you are out and about, meeting guests or dealing with maintenance issues, sometimes it is nicer to use a calendar App native to your phone or tablet.
Live and real time* - when you get a new booking, the arrival and departure details will pop right into your calendar!
In any iCal compatible App... use the Bookster Calendar feed to show:
Arrivals; and
Departures.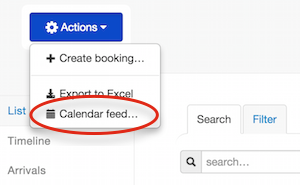 Bookster will also provide you with more detailed information such as:
lead guest;
email;
phone;
party size;
payments information; and
arrival and departure times.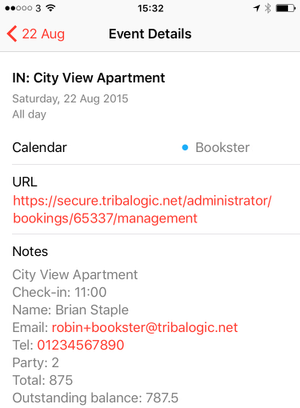 More detailed view of a guest arrival in Apple Calendar App in iOS for iPhone
If you are out an about, meeting your guests Bookster provides you with an ideal way to know exactly who is arriving at which property and when.
*depending upon calendar app behaviour