Seasonal minimum pricing
Set a minimum price for each season.
Bookster now lets you set a minimum holiday price for your vacation rental on a seasonal basis.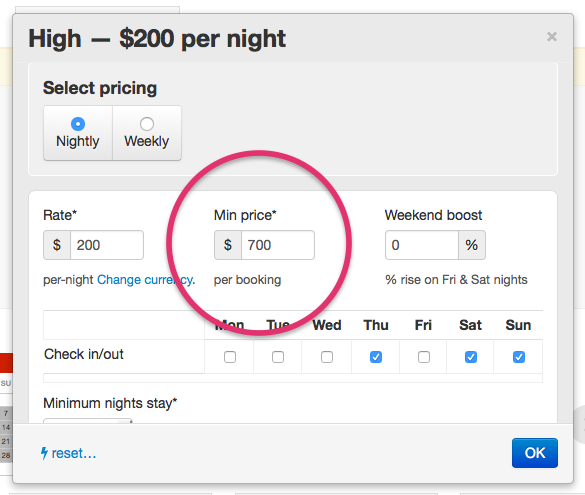 Powerful
This allows a really powerful way of setting your rates.
Bookster users can combine minimum price with the other tools available to them: nightly rates, check in/out days, minimum night stays.
Example
nightly rate: $200
minimum price: $700
check-in / out: any day
Result: 1 night = $700, 2 nights = $700, 3 nights = $700, 4 nights = $800, 5 nights = $1,000 etc.