Short Stay Summit 2021
Read about the highlights of the Short Stay Summit 2021!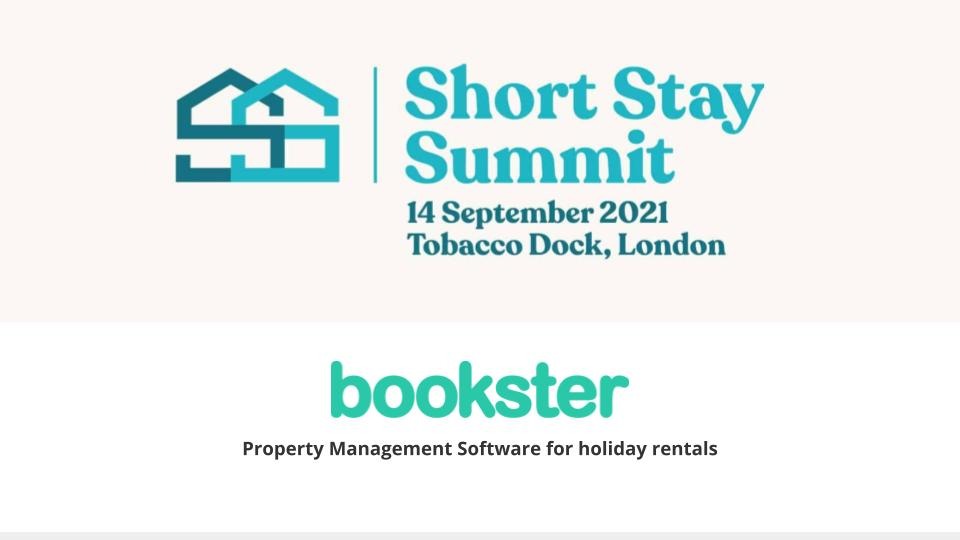 Bookster joined the panel conversation on 'Optional Marketing Mix - how to mix it up with OTAs and Direct bookings' at the Short Stay Summit 2021. Find out more.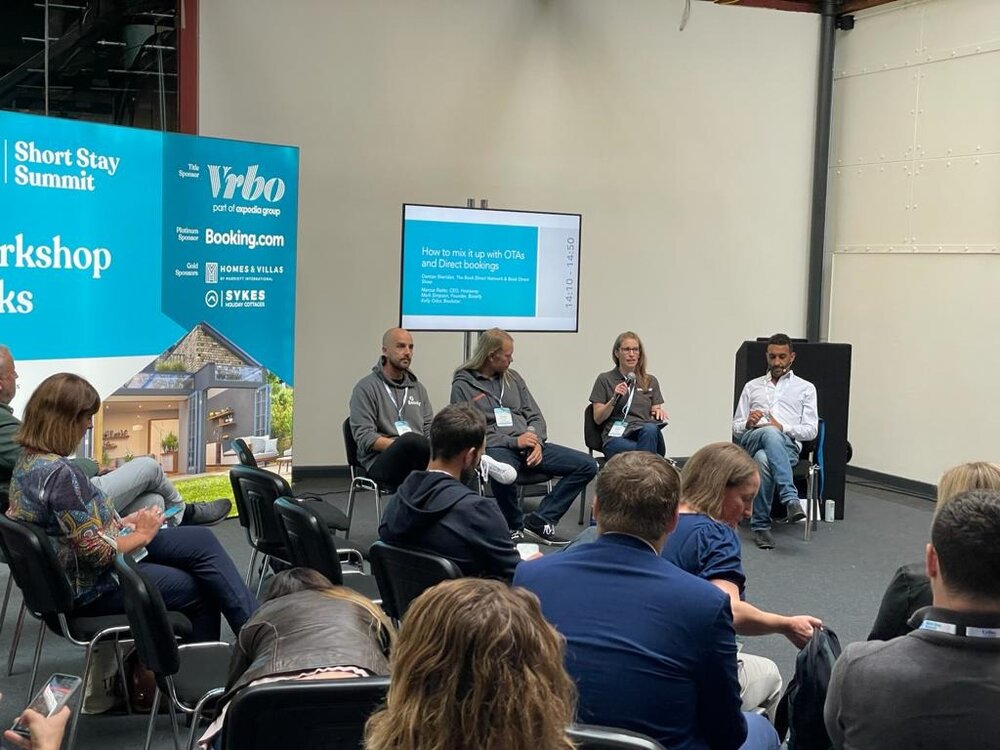 The Short Stay Summit of 2021 was held live on 14th September 2021 in Tobacco Docks.
What did Bookster discuss?
Optional Marketing Mix - how to mix it up with OTAs and Direct bookings.
Direct Bookings and OTAs (otherwise known as Holiday Rental Channels and Portals) are two important channels to market and employ different strategies and tactics.
We discussed what the optimal mix is, with tips to help you maximise the value of each to grow your business.
Our favourite questions were:
Why should we care about direct bookings?
If we know the Online Travel Agents (OTAs) will probably send us lots of bookings, isn't this enough?
From a marketing perspective, direct bookings are a major factor in mitigating risk.
If a property manager is reliant on an external channel for bookings, if that channel fails or changes its priorities, then this can have a devastating effect on your business results, as we saw during COVID.
By spreading the risk, if something changes or goes wrong, the property manager still has other channels and strategies to support their business.
Direct bookings provide opportunities for business. It is an umbrella term, in reality, direct bookings encompass a diverse strategy filled with lots of mini strategies (Instagram marketing, creating backlinks from content in directories, email marketing).
Ultimately, Direct Bookings give you the power to control your own risk.
Analysis of Cost Per Acquisition is something that is overlooked by many PMs when considering direct bookings v OTA bookings.

Cost per acquisition is important, but it's not the only metric to measure.
It is important as it will identify the factors to include in your business decisions:
Prioritise the tasks to focus on.
Understand if a channel is successful in driving bookings.
There are lots of places to gather this data.
Google Ads, Facebook:
Tool: track in Analytics
Channels with commission / payment:
Tool: track commission payments in your channels
Other metrics to consider:
Costs of the business per acquisition.
This takes into account your time and salaries - property managers often undervalue the cost of their own time, which could be spent better elsewhere. (Cost-Aquire-Customer)
Value of the transaction per acquisition
Some channels provide higher value, and this can be measured by checking the value of the bookings that each channel brings you, as opposed to the quantity.
It could be that a channel brings higher-value customers, but at a lower frequency. This knowledge can help you choose to focus your efforts on optimising your property listings for these channels to increase bookings.
So Cost Per Acquisition may not be the most important factor, but one to consider.
Moderator:
Speakers:
Kelly Odor (Bookster)
Marcus Rader (Hostaway)
Mark Simpson (Boostly).
Main takeaways from industry experts
Industry Performance
Urban still struggling
Leisure travel is back largely, corporate travel not back
Labour shortage due to Covid and Brexit
Still a desire to travel post covid
Expecting business travel to recover in 2023
Short booking window is lengthening
Outlook
Booking.com is focusing on Digital nomads with a Work friendly option. This must have WiFi, space, self contained
---
What is the Short Stay Summit 2021?
The Short Stay Summit 2021 is an event organised by The European Holiday Home Association (EHHA), UK Short Term Accommodation Association (STAA) and the Vacation Rental Management Association (VRMA).
The event included educational talks, to support the growth of property managers skills and knowledge, learn new best practices, and network with other property managers and experts in the industry.
Who presented at the Short Stay Summit 2021?
The Short Stay Summit was packed with 3 opportunities for learning:
Main Stage
Workshops
Roundtable discussions.
We were delighted to see presentations from our partners:
Main Stage
11:30 - 12:00 with Booking.com
Short Term Rentals & Hotels, Convergence or Collision?
Convergence: As the hotel and short term rental industries are converging, what are the biggest opportunities?
14:50 - 15:30 with Rentals United
How technology is advancing in the Short Term Rental sector.
Roundtable
16:00 - 16:30 with the Association of Self Caterers Scotland
How can regulation impact your business?
---
How to find out more about the Short Stay Summit 2021
Visit the Short Stay Summit website for more details, and to buy your ticket.
Event Details
14 September 2021
9am-6pm
Tobacco Dock, Tobacco Quay, Wapping Lane, London, E1W 2SF
Everything you need to grow your holiday rental business.
Setup a demo