Meetup: Transparent Summary
Lucy Driver from Transparent joined us live to talk through the future for holiday rentals in the UK during our July Webinar.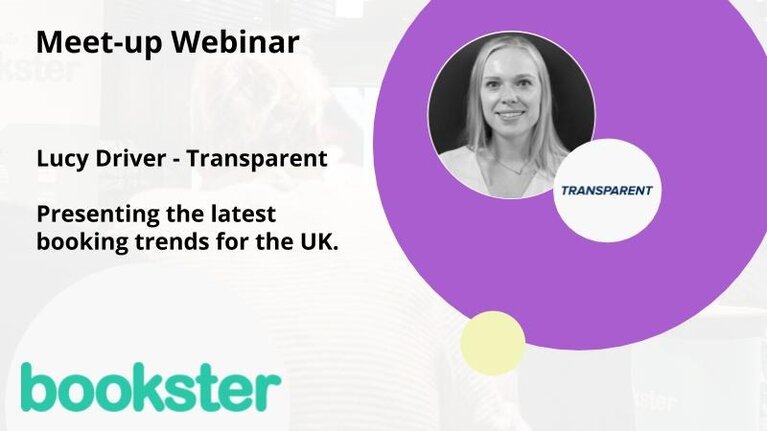 Meetup: Transparent - Understanding the UK Market
For our July meet-up we were very excited to welcome guest speaker Lucy Driver from Transparent.
Transparent presented the latest bookings data from June, broken down into regions in the UK.
See what's happening across the UK, and how this will impact you.
Who is Transparent?
Transparent is a specialised data intelligence company that provides market intelligence for vacation rental managers.
Based in Spain, Transparent provides data for property managers all over the globe.
Watch to learn
Transparent take you through data insights into the impact, progression and recovery of the UK, both regionally and within the context of Europe.
You will gain an up to date understanding of our position and also the strategic power of market intelligence.
They included:
Overall year on year change in Uk reservation
Weekly year on year change in Uk reservation
Weekly change in UK reservations since inflection
Year on Year in current reservations across Europe
Year on Year in current reservations across UK
Guest Origins in 2020
How Market Intelligence can help.
Additional resources:
Vacation rental webinars
We've attended and hosted a few webinars recently, check them out:
Check out the vacation rental events of 2020, and join us to learn more about the latest in the vacation rental industry.