Host 2019
We'll be attending Host conference on the 1st November 2019. Meet us there!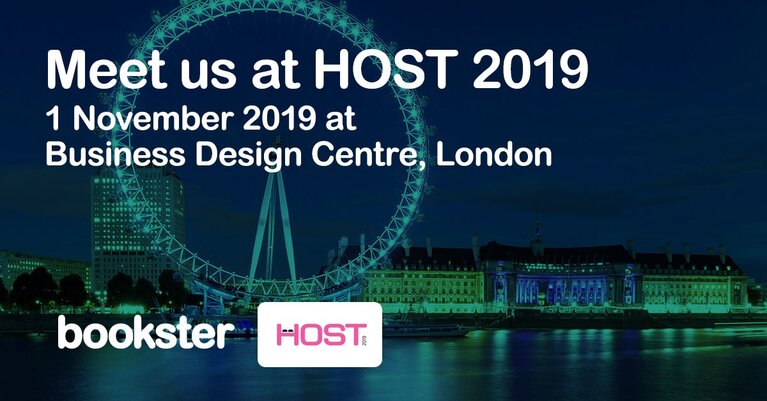 Visit Bookster property management software at Host 2019
2020 Update - thanks to the success of the 2019 event, Bookster will be presenting at the HOST 2020 event, join us!
The team at Bookster is excited to announce that we will be attending the Host Conference of 2019 on 1 November 2019.
This is the first Host event, and we're looking forward to meeting all the other holiday rentals experts from across the field.
---
During the event there will be presentations: our recommendations are to see:
October 31
Sarah DuPre, AirDNA
James Burrows, and Vanessa De Souza Lage, Rentals United
Alex Nigg, Properly Inc
November 1
Lily Christensen, what3words
Heather Bayer, Vacation Rental Formula
Fiona Campbell, Association Of Scotland's Self-Caterers (We'll also be at the ASSC Conference on 29 October)
---
31 October – 1 November 2019,
Business Design Centre,
London, UK
This is just one of the events of 2019 that we are attending. We are committed to attending events throughout Europe, to meet with clients, partners and anyone interested in finding out more about our property management system features, bespoke websites and channel manager for holiday rentals.
If you'd like to meet us, simply drop us a line and let us know.