Vacation Rental MeetUp Oct 2019
On 15 October 2019 Bookster will be presenting at the Vacation Rental Meetup in Edinburgh, and you're invited!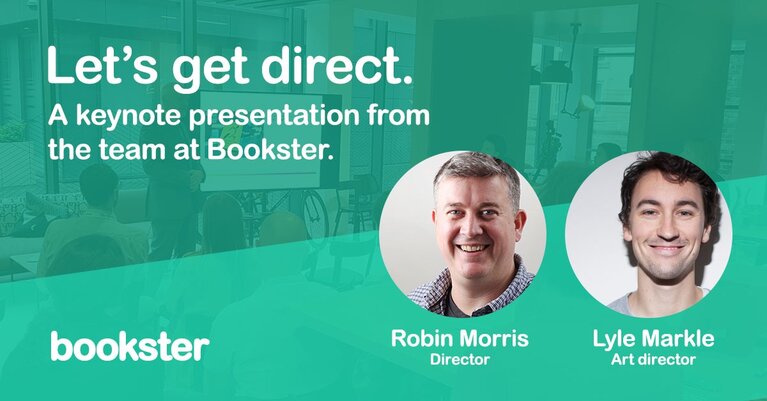 The summer season has passed and the intensity of bookings have started to reduce.
This is the ideal time to take stock and make plans for how to grow your holiday lettings business in 2020.
Robin Morris and Lyle Markle from Bookster Property Management System will bring their expertise to present in this event dedicated for holiday rentals experts across the UK.
The event is called Let's Get Direct. We'll be focussing on how you can increase profitability in 2020, and how we can support you. Come along to find out more!
---
Vacation Rental Meetup Agenda
Robin Morris, CEO, Bookster
Presentation 1: How to get more direct bookings (to reduce the commission you pay to Channels)
Presentation 2: Bookster tools that are guaranteed to help your business
Lyle Markle, Web designer, Bookster
Presentation: 1: Unmissable website tools your site shouldn't be without.
Holiday Rentals Networking
The evening will end with a networking session, to share you thoughts, concerns and plans with other experts in the holiday let industry.
Refreshments will be provided through the event.
---
Please confirm that you can attend either by email, or on the Vacation Rental Meetup page.
If you can't make it, don't worry, we'll record the event and publish it later.
Event details
15 October
6.30pm-8.30pm
Spaces
1 Lochrin Square
92 Fountainbridge
Edinburgh
EH3 9QA
For more information on our previous events, check our Meetup with the ASSC in 2019, Meetup with Visit Scotland in 2019.
We'll be attending other events throughout the year, see our full list of the holiday rentals events 2019. Just let us know if you'd like to meet to discuss how we can support your business.