ASSC 2018 Summary
The Association of Scotland's Self-Caterers (ASSC) National Conference was held in October 2018, and was a huge success, attracting holiday lettings professionals from across the UK. We take a look at the highlights from the event!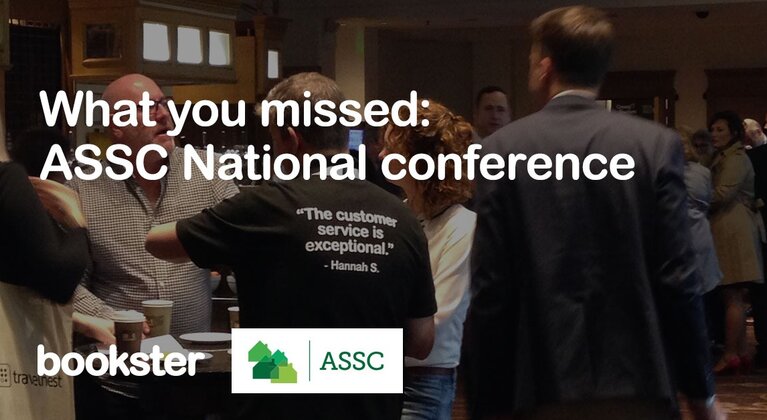 ASSC National Conference Highlights
During the day, we attended a number of the presentations made by experts in the holiday let industry from across the world.
Each and every presentation was highly regarded, and inspired many attendees to return to their rental property businesses, energised and full of enthusiasm to make improvements to their companies.
The highlights for us were the presentations held by speaker Geoff Ramm, Stephen Whitelaw (Orthic Consulting), Xavier Font (University of Surrey), Julie Grieve (Criton) and Garry Marshall (Scottish Fire and Rescue Services).
Geoff Ramm concentrated on the customer experience, the presentations by Stephen Whitelaw, Xavier Font and Julie Grieve on marketing styles and technology for reaching your potential guests, and Garry Marshall on essential fire safety in vacation rental properties.
ASSC Round table discussion
For all who attended the round table session, there was a lot of interest relating to the changes in legislation affecting England, Scotland, Wales, and Ireland, in particular the recent legislation change in Ireland for short-term lettings of second properties which comes into effect from June 2019, highlighting that no second properties can be rented in the holiday rental market.
In addition, the speakers covered topics on the benefits and pitfalls of tourist tax, or bed tax as it is also known, the changes to be considered in attracting Asian tourists and tourists with physical disabilities, VAT and Inheritance Tax applied to holiday rental properties, and the impact of Brexit.
Bookster and the ASSC
Bookster yet again attended the conference as long-standing ASSC Members, meeting and greeting property professionals in the holiday lettings industry.
We were delighted to meet so many new faces at the stand, so thank you to everyone who came along to say hello.
Everyone who attended the event thoroughly enjoyed the day, and we're looking forward to returning for future events together with the Association of Self Caterers Scotland.
Future events
Please contact us if you'd like to know more about meeting up in the future.