Email marketing - too powerful to ignore
Bookster services offer a variety of techniques and tools to help you manage your holiday let business with a focus on attracting bookings, managing bookings, and managing guests' needs.

Find out more.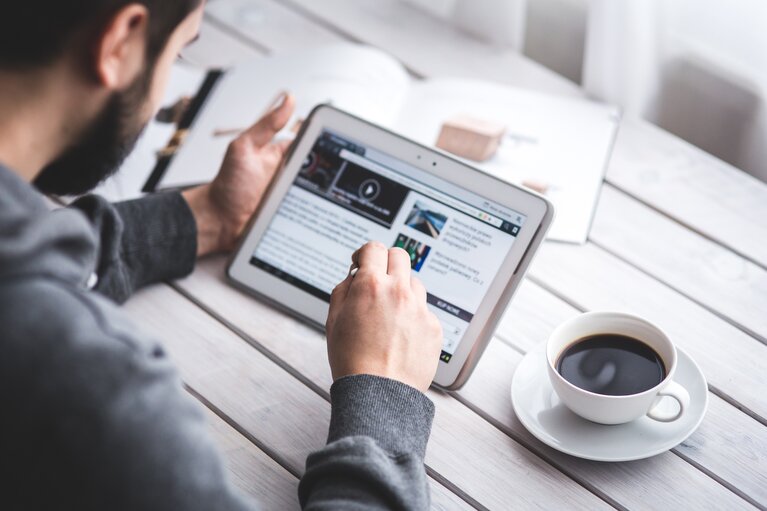 A better conversion rate than any other digital marketing channel
Emailing prospective guests and existing guests presents a massive opportunity.
Do you use email marketing as part of your strategy to manage guests' needs?
You should be.
If it is not providing great returns, you make some changes and improvements, because the stats don't lie when it comes to email marketing.
Emails. The statistics.
Email marketing provides a better conversion rate than any other digital marketing channel (and that includes search and social media)
Search engines provide an average conversion rate of 2.49%, social media is at about 0.59%, and email marketing sits at a massive 4.24%
An email is 6x more likely to provide a click-through than a tweet
Compare to Facebook or Twitter, email is 40 times more effective at acquiring new customers
Subscribers to your emails are 3x more likely to share your content via social media, compared to other sources
The tools to help you succeed
There is incredible tools and software out there to help you build and send effective email marketing campaigns.
Bookster's Email marketing tool comes with direct integration with Campaign Monitor and I've found that it consistently gets great results, thanks to its incredible collection of great templates (which provide a quick and easy way to get started), tracking tools, and other more advanced options (like the ability to split test your emails, to help you understand what works best for your subscribers).
They have also created some great material to give you some more information on the subject of email marketing:
10 Reasons Why - Email Marketing. A 60-second video gives you ten reasons why you should get started with email marketing.
Video guide - Email marketing. A quick video overview on how to get you up and running using Bookster's Email marketing tool.
4 Essential Email Examples - A video giving you some ideas on what you should be sending to your guests and contacts using email marketing.
Mail Chimp is another very popular option. They offer a free plan (up to 2,000 subscribers and 12,000 emails per month), which puts them in a favourable position for small businesses just starting out. The features aren't quite as advanced but are probably more than enough to send very effective emails.
Here's a good list of other tools (with lots of ratings and reviews).
Growing the list
Even if you're not ready to start sending emails right now (although you definitely should — read the stats at the top again to see why!), you should certainly be working on growing your subscriber list.
This is the list of people to whom each email will get sent. They could be people that have previously booked and stayed with you or people that have signed up directly (via your website, Facebook page, etc.).
It's important to note that you do need their permission, and the results will be much better if you include a note on the email to say why they are receiving it.
Give people the option to easily unsubscribe, and remind them why they are receiving the email.
All email tools will come with a way of embedding a simple subscribe form on your website. If you don't have one yet, you should.
Emails done right
A top tip for producing great emails is to start receiving great emails.
If you receive any regularly just now, think about why you continue to subscribe.
What do they offer you that stops you from hitting unsubscribe?
What links do you find yourself clicking?
Kid-friendly and family holiday let specialists Kid & Coe get lots of things right, including their email marketing.
Their branding ties in perfectly with the rest of their website, but the content is always excellent too. They understand their audience perfectly, and the content (including wonderful photography of their properties) is always aimed precisely at those reading the emails.
On the footer of their homepage, you'll also see a simple subscribe form.
What to do now?
Subscribe to some great emails (they needn't be in your industry, subscribe to anything you are interested in — the Huckberry email is one of my favourites)
Get a subscribe form or button on your website
Look into which email marketing tool would be best for you. There are many to choose from.
Bookster's own Email marketing tool has been designed to be powerful but simple to use and easy to get started so it's a great place to start.
Start designing and building your first email - get it sent out to your subscriber list as quickly as possible (writing the next ones will be easier and faster, and you'll get better based on the feedback and statistics).